A story from City of University Place.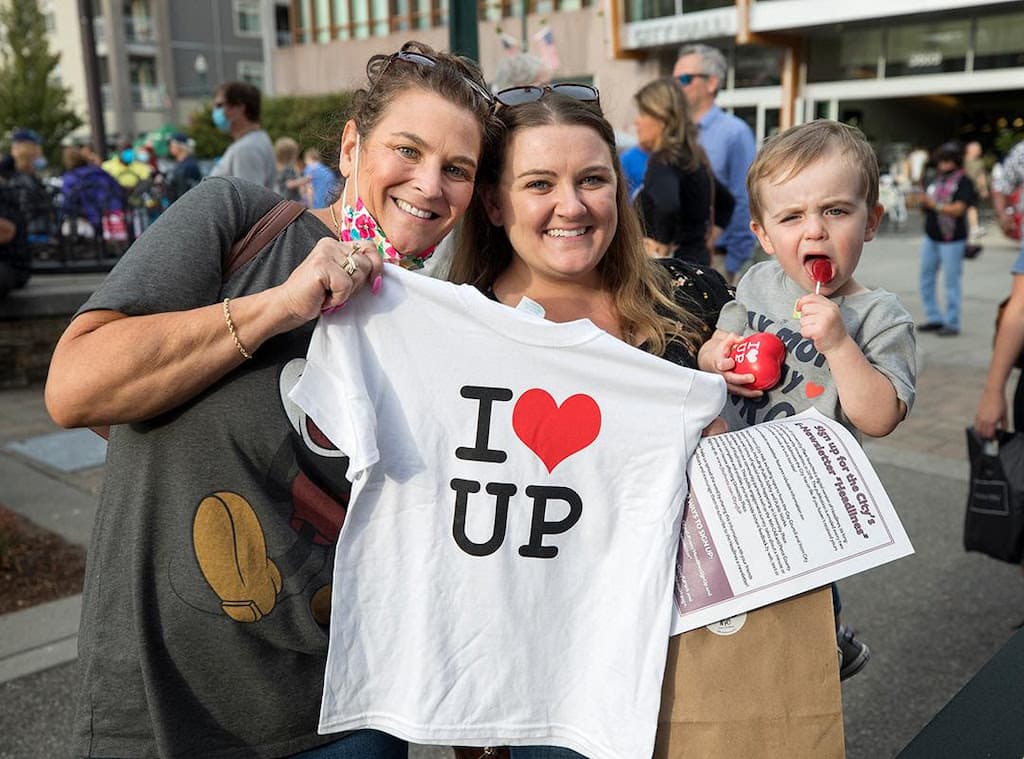 Market Square was full of congratulatory handshakes and smiles as the City of University Place celebrated the 25th Anniversary of its incorporation on Aug. 25 during that evening's Music on the Square event.
A big crowd of residents, business owners, City staff and City Council members were on hand and enjoyed lots of treats, ranging from beautiful shortbread cookies with the City's 25th anniversary logo to free t-shirts for those who signed up to receive Headlines or FlashVote, the online survey tool the City uses to seek public input on key issues.
Mayor Caroline Belleci hosted a trivia contest on the City's history, with free U.P. stadium cushions awarded by City Council members to those giving the winning answers. "That was so much fun," Belleci said. "It was a great way to relive our City's history and fun to see how competitive people got in trying to win the prizes!"
Even those who didn't compete came away with goodies, however, including squeeze balls, anniversary pins and more. And there were additional giveaways to be had from many of the 37 area businesses that were on hand as part of a special Business Fair held in conjunction with the event to promote local products and services.
"Events like this require lots of planning and preparation, so I want to extend a special thanks to all of our hard-working City staff who organized this fantastic evening," Belleci said. "It was truly a celebration to remember."