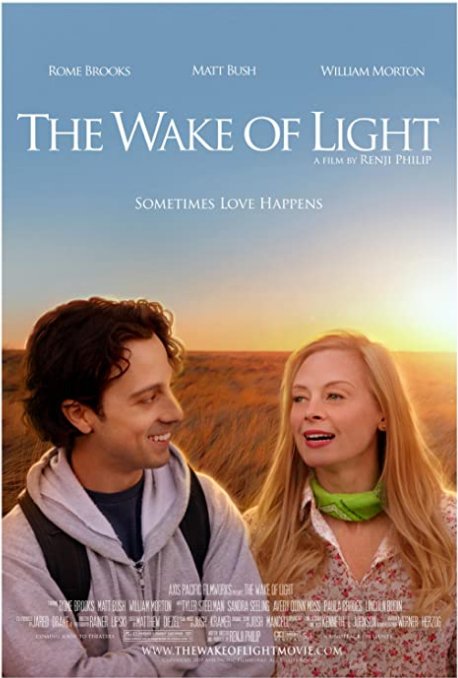 I hate watching a film that seems interesting and then the producer brings in god or religion into the equation. Except for the opening quotation ("How that by revelation He made known unto me the mystery.") and a short scene in a church with the main character alone, this production didn't let religion ruin the film, characters, and storyline. I'm guessing that the Methodist Church funded the production.
My wife loves slow paced films that give you a chance to know the characters, the issues, the plot, and why we should care. I like a little faster pace, but I did enjoy this film. Peg thought it a little too slow, but really liked the movie as well. The "too slow" comment surprised me, completely, but I knew she would like the film; and she did.
Storyline:
"The Wake of Light is a romantic drama about Mary (played by Rome Brooks), a young woman grappling between the deep-felt responsibility in caring for her aging father and their broken-down farm and her newfound feelings for Cole, a charismatic young man (played by Matt Bush) passing through town on the way to see the Grand Salt Flats in Utah, who falls for her and asks her to join him on his journey. In confronting the heart-rending choice to leave her father and journey with Cole, Mary is forced to confront the real issue keeping her from having a life of her own." – Anonymous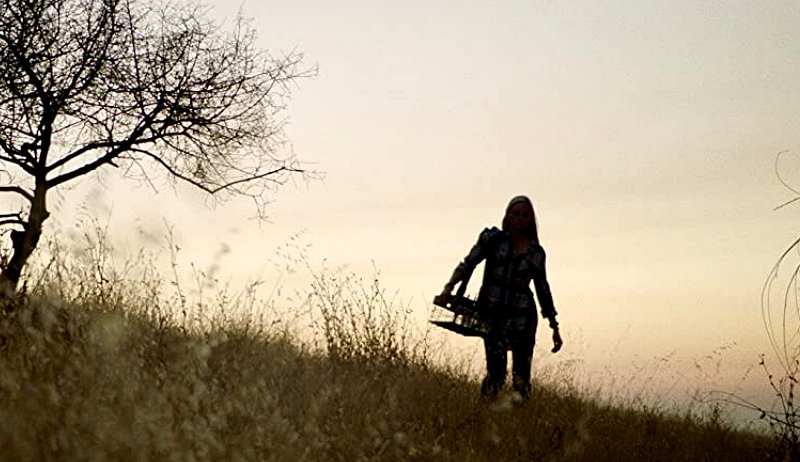 I don't see The Wake of Light as a romantic film, I see it as a film about healing and growing.
Official trailer – imdb.com/video/vi126597657
For Mary, most days are the same. She takes care of her father who had suffered a stroke years ago and she walks around town giving people a glass of wonderful well water. That fills almost every day. Sometimes the people pay, sometimes they don't. Whether they pay or not doesn't seem to influence or bother Mary. Like an automaton, she does her job.
Mary has been caring for her uncommunicating father for years, ever since he had a stroke. She even cuts up his food. She is emotionally stunted by her sense of all consuming duty. She buries her own desires until she doesn't even know what they are.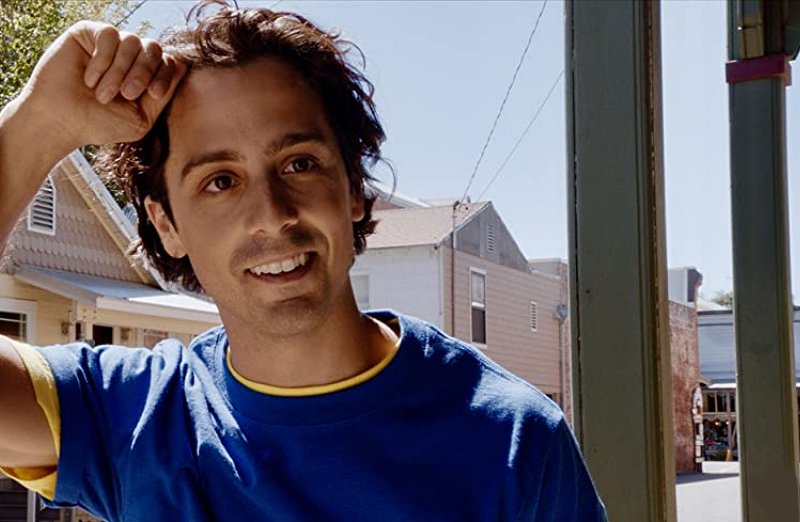 One of Mary's regulars is Russell, a friendly boy with mental disabilities. Russell's mother is friendly with Mary, and since they appear to be about the same age, I'm guessing they may have gone to school together.
Mary's daily routine is broken by the arrival of Cole (played by Matt Bush). His car has broken down on the edge of town. He mostly lives in his car. The difference between Cole and Mary is the difference between day and night; darkness and light. Cole constantly talks. Mary listens.
Cole walks with Mary to her slightly worn-down farm, where he fixes the rabbit feed box, while Mary cooks dinner for her, Cole, and her father. They seem like a nice family. Afterward, Mary's father, Stanley, gets up and walks outside. Soon all three, plus the rabbit, are sitting in a hillside field of golden grass on folding chairs and quietly enjoying the evening light.
Mary and Cole grow up in just a matter of days. The lights go on and realization becomes clear for both. Things change and the big instigator of change comes not from Cole or Mary, but from Mary's father (Played by William Lige Morton).
Mary finally becomes an adult with her own wishes and desires; looking to fill what has been a lonely existence.
Rome Brooks, who plays Mary, was born in Rome, Georgia. "She feels compelled to play unique roles that endorse gender equality, challenge stereotypes and often make atypical, empowering choices." She won five Best Actress Awards for this film.
Viewer Review
rafaelmoscatel-49803
"Charming and thoughtful story of loss, healing and love
This film is a thoughtful and intimate portrait of a guarded woman who cares deeply and is devoted to her ailing father but must learn she has to think about her own needs and open her heart if she wants to grow spiritually. It's not often you see a picture this honest and original, that is brave enough to dissect such a sensitive issue, and leaves you thinking about it weeks afterward. I saw it when it came out and was excited to rent it to see if it was just as powerful."
I wonder about a brief mention of Werner Herzog in the opening credits. Herzog teaches an uncompromising approach to documentary and feature filmmaking. I wonder if writer director Renji Philip studied the works of Herzog. Philip won 6 Best Film awards, 4 Best Director awards and 1 Best Screenplay awards for this film.
IMDB Trivia: "Philip's original career goal was to be a psychological profiler for the FBI but changed to the arts when writing his application essay to the FBI on why he felt qualified for the position. He realized his desire to understand people's motivations for their actions could have greater impact through storytelling than law enforcement."