An announcement from Lakewood Playhouse.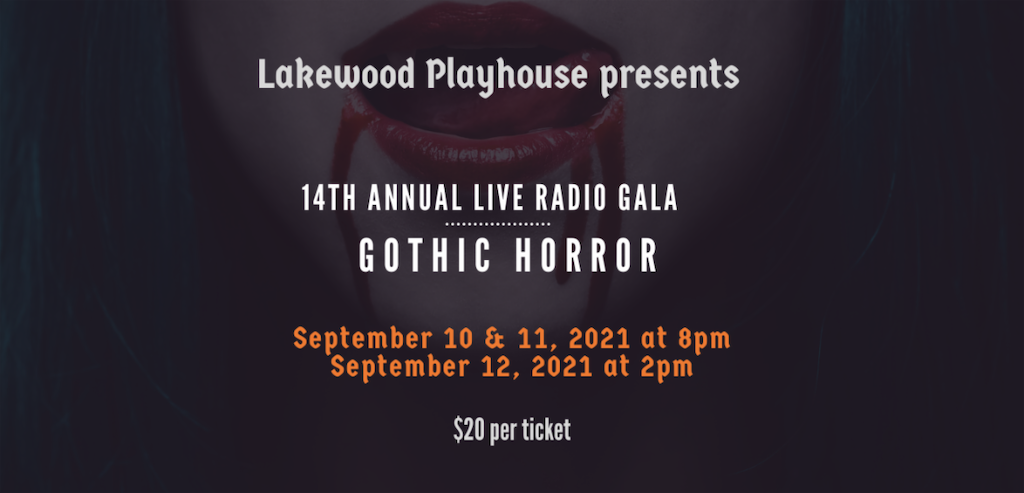 Lakewood Playhouse opens its 83rd Season with its 14th Annual Radio Gala, a live presentation in classic radio show style. Join us for the gothic vampire horror story, CARMILLA, based on ​the novella by Sheridan Le Fanu. Directed by James Venturini.
Wine available for purchase (21+).Tickets may be purchased ONLINE or by contacting Box Office at 253-588-0042 or boxoffice@lakewoodplayhouse.org.