A news story from City of DuPont.
DuPont's great BBQ Competition is back produced by the Pat Tillman Memorial American Legion Post #53
For the absolute best in low and slow BBQ, outrageous seafood, fantastic children's activities, live music, and a great beer garden featuring local craft brews and craft liquors, with Historical activities and demonstrations, come to Clocktower Park in DuPont.
Saturday and Sunday, August 21 & 22, 2021 – bring the whole family!
BBQ COMPETITION
Be there to see 30+ professional and semi-professional Pitmasters competing for $12,850 in prize money in this Kansas City Barbecue Society (KCBS) sanctioned competition. And the good news? They will be serving BBQ to the public Saturday and Sunday afternoon.
LOCAL BEER & CRAFT DISTILLERS
Enjoy local craft beers from Forward Operating Base (FOB) Brewery. Taste craft locally distilled liquors and spirits in our beer garden. Like the liquors? Take them home at a discount and TAX FREE. You won't find a better deal anywhere.
LIVE MUSIC
Live music Saturday and Sunday featuring the best local bands in the Pacific Northwest. Sit and watch, dance, the family will enjoy it all!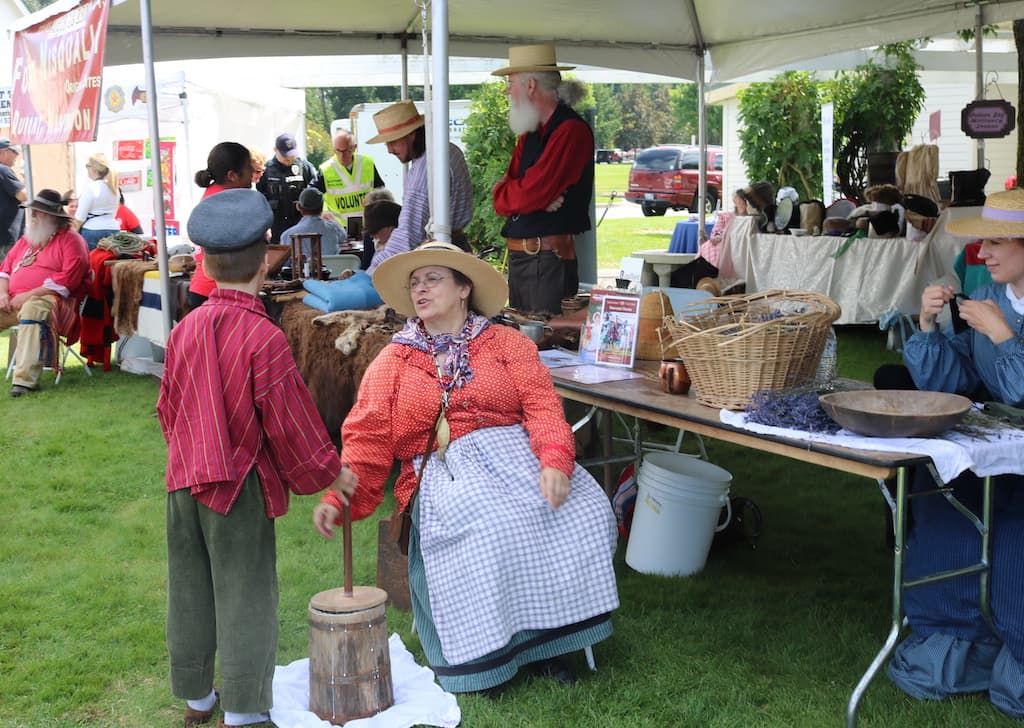 HISTORICAL SOCIETY
The DuPont Historical Society will provide demonstrations, interpretations, and activities Sunday afternoon. Children will be especially delighted to see firsthand how the early settlers made a life for themselves without electricity, gas engines, or (are you ready for this?) phones and computers!!!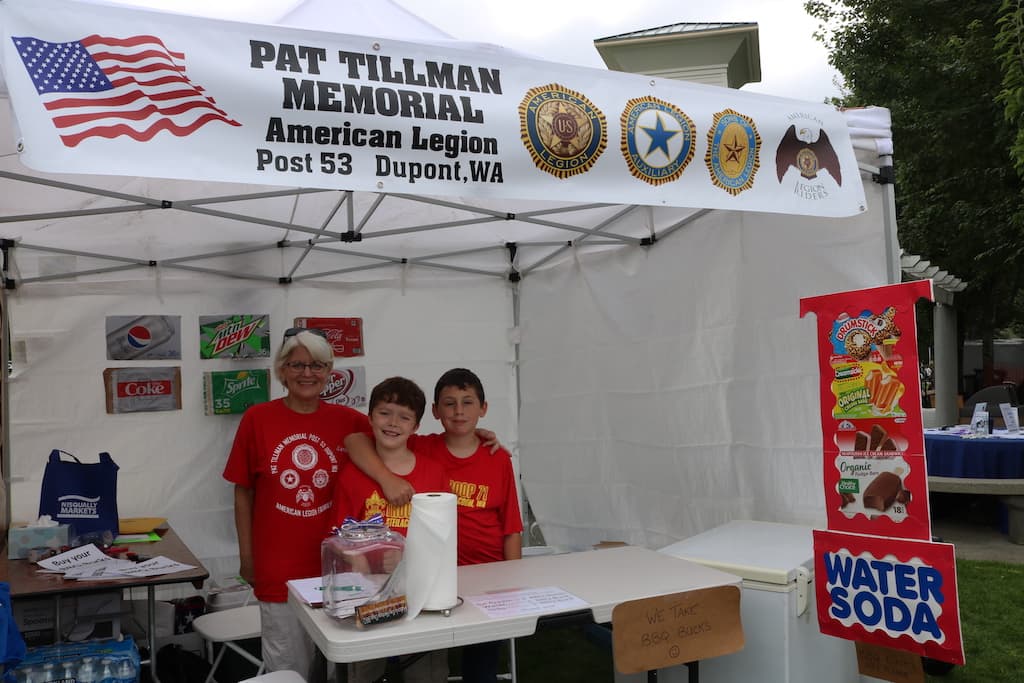 FAMILY & CHILDREN'S ACTIVITIES
The Pat Tillman Memorial Post 53, DuPont, WA, and City of DuPont proudly present outstanding children's activities and fun for the whole family. Water Slide, Miniature Golf, carnival games, and much, much more. Everyone welcome.
BACK OF THE HOUSE TOURS
Back-of-the-house tours provide a behind-the-scenes tour inside tents of BBQ Pitmasters! Join us for this once-in-a-lifetime experience where you will have one-on-one discussion and demonstrations with BBQ teams and the opportunity to try some of the best barbecue on the planet. The typical pit stop is 10—15 minutes and each tour lasts 70 minutes.
Back of the House Tours are available on Saturday 21 August 2021 – tours available at) 1:15 PM and 2:30 PM
Cost: $20 includes tour and food samples.
Schedule
Saturday, August 21 – Open to the Public
11:00 AM – 6:30 PM – Beer and Spirits Garden Open
11:30 AM – 5:30 PM – Children's Activities throughout Park
12 Noon – 4:30 PM – Main Stage – Live Concert
12:00 PM – 4:00 PM – BBQ Sampling
Sunday, August 22 – Open to the Public
11:30 – 3:30 PM Main Stage – Live Concert
11:30 AM – 5:30 PM – Children's Activities throughout Park
11:30 – 5:00 PM Beer and Spirits Garden open
Noon – 4:00 PM – Historical Society – demonstrations and activities
12:30 – 4:00 PM – BBQ Sampling
4:00 – 4-30 PM BBQ Awards
For complete details visit: https://www.heritagedaysbbqcomp.com/