In this hilarious Christmas classic, a couple struggling to put on a church Christmas pageant is faced with casting the Herdman kids–probably the most inventively awful kids in history. You won't believe the mayhem – and the fun – when the Herdmans collide head on with the traditional Christmas story! This delightful comedy is adapted from the best-selling Young Adult book and is suitable for the entire family!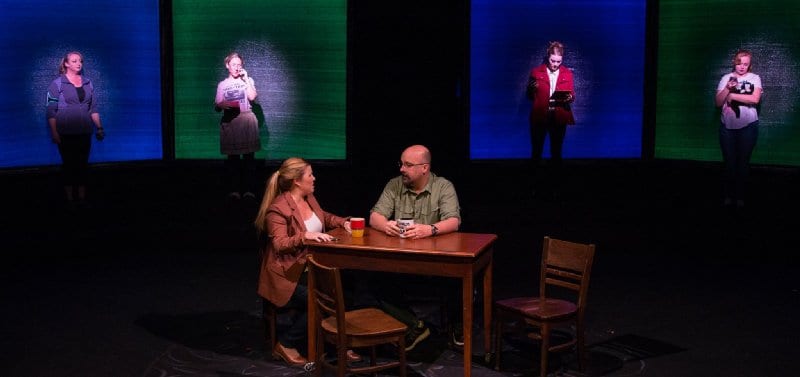 The play tagline is "If You Think Being a Parent is Difficult – Try Directing the Annual Christmas Pageant." The gossip flies and volunteers fade leaving Grace (Jefri Ellen Peters) as the put-upon mother to direct the annual pageant. We last saw Jefri in A Christmas Story at Tacoma Little Theatre, but we missed her in TLT's The Laramie Project. I am still kicking myself for missing that. Jefri does a good job of accepting the load and carrying responsibility dumped on her (with little help, very little help, from her husband).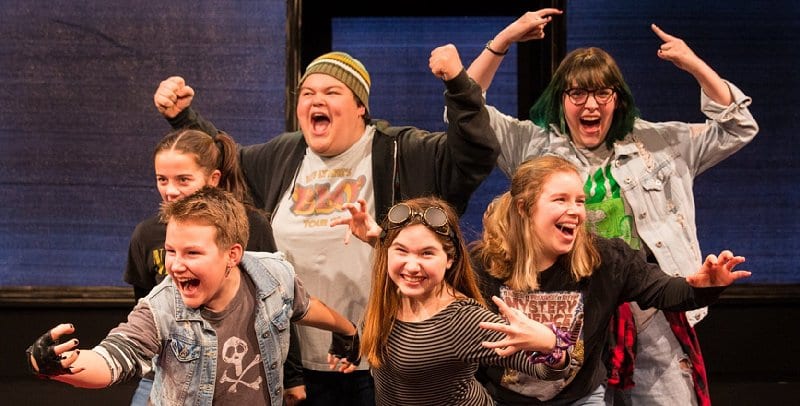 The Herdman kids aren't necessarily delinquents as much as they are spirited and prefer getting their own way as opposed to living by someone else's rules. The other kids cower and are a little afraid of this tight-knit gang of siblings.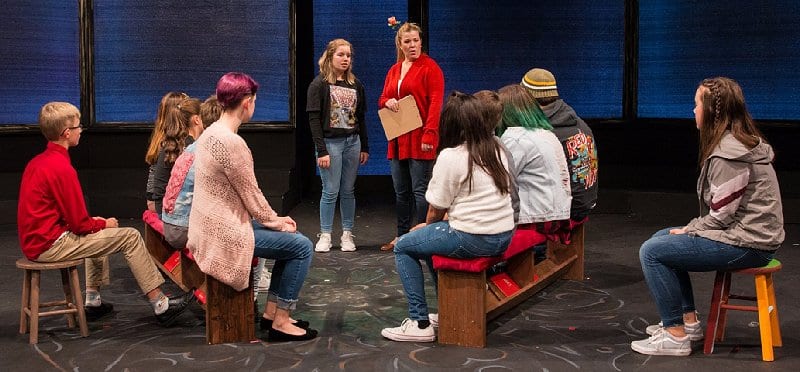 During tryouts it soon becomes apparent to Grace that the only children volunteering for the main pageant roles are the wild and woolly Herdmans. She is helpless and fails to encourage other children to try out for the parts.
Imogene Herdman goes from juggling and throwing the baby Jesus doll to carefully wrapping him in swaddling clothes and cradling him in her arms in this most touching moment of the play.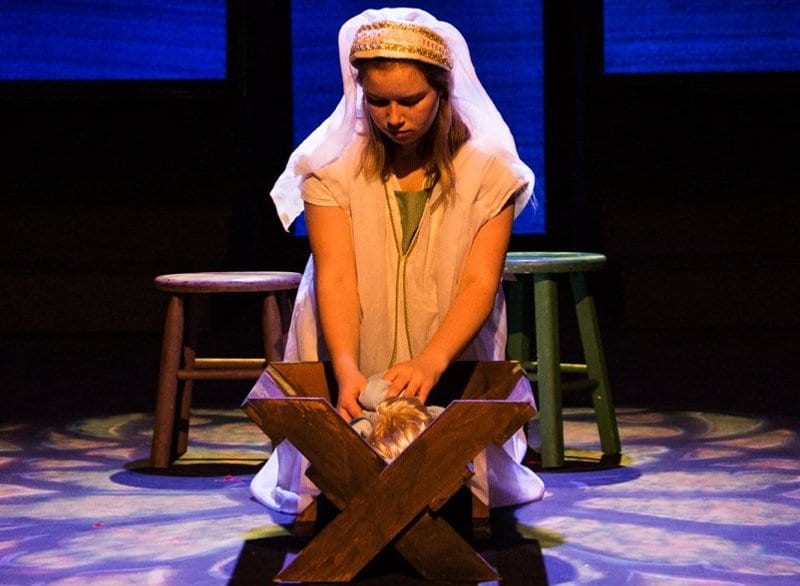 Part of the band of angels, is Beth Bradley (Paris Howard), the daughter of Grace, who provides commentary periodically through out the play. I would have loved to have seen her as Gollum in The Hobbit at Lakewood Playhouse. She had a nice presence and a strong voice, reaching from the back of the stage to the back of the gallery.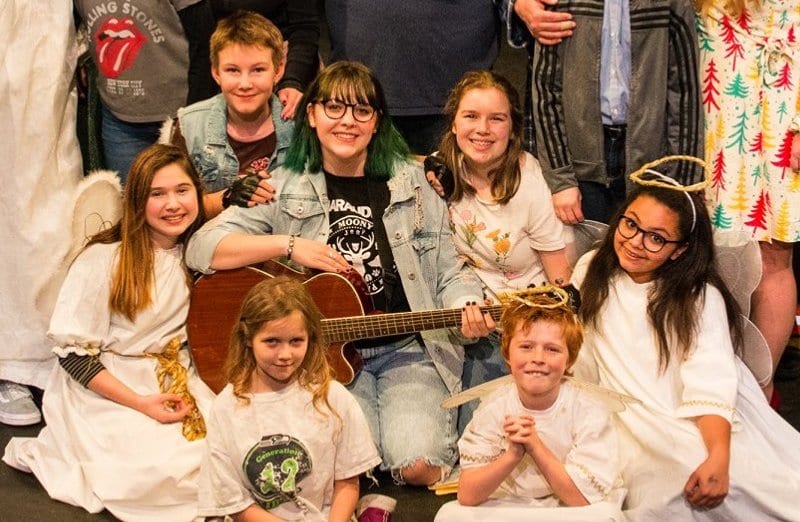 Audrey Stowe, Selayna Rudolph, Mia Emma Uhl, Barrett Stowe, Olivia Burns, and Julianna Guzman-Ferreira looked formidable as the Herdman children. We've seen Julianna in both Pippi Longstocking and Les Miserables at Lakewood Playhouse and as the daughter of the unconventionable stage star in TLT's A Little Night Music. We have enjoyed her each time. We also look forward to seeing Madonna B. Hanna who played Mrs. Armstrong whose broken leg kept her from directing the Christmas Pageant. She might well have been capable of corralling and herding the Herdman horde.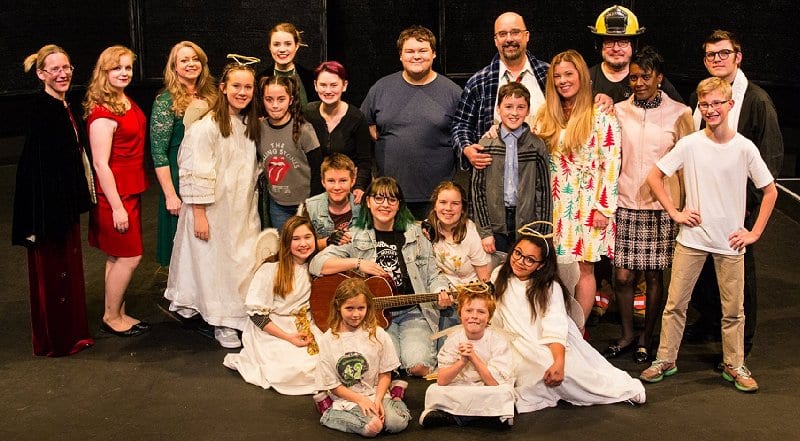 At the end of the play after the firemen have saved the day from the cigar smoke in the girl's bathroom, and the successful conclusion of the pageant, the entire cast entertains with music and singing. It's a sweet end and enhances the feeling of a family and holiday gathering.