When you mention Tennessee most people think of Davy Crockett, or recording stars like Chet Atkins, the Allman Brothers, Tennessee Ernie Ford, or Aretha Franklin, but Tennessee was also home to artists. Joseph Delaney was a fixture of the New York art scene in the Harlem Renaissance. William Gilbert Gaul illustrated military subjects from the American Civil War to World War I, along with the American West. James C. Leonard is a modern painter who grew up in Nashville, but is now thought of as a California artist.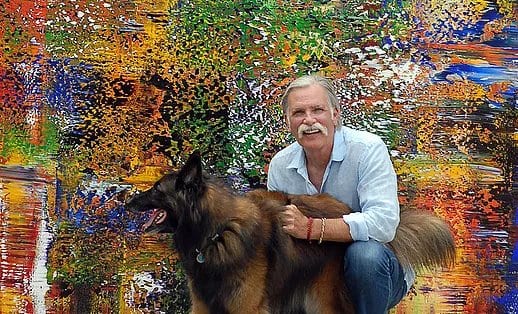 Leonard was a student of art and music and was heavily influenced by Monet and Picasso. His favorite quote of Picasso is "Art washes away from the soul the dust of everyday life." I think Picasso would have enjoyed the beauty of the Tennessee hills and rivers washing away the dust as the waters stream down the Appalachian Mountains from the east to the state's western border and the Mississippi River.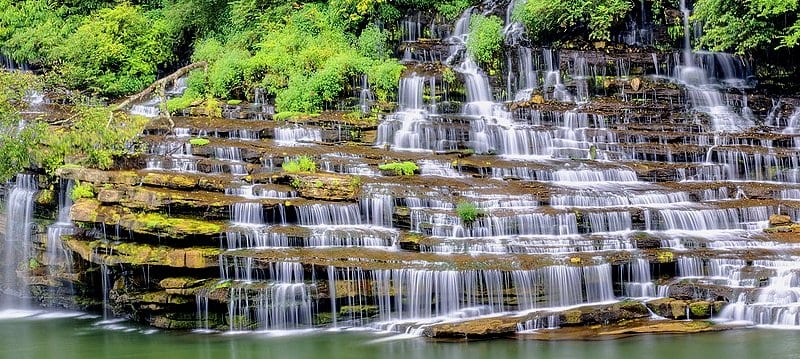 Leonard was a student of art and music. He left the agriculture and music of Tennessee and headed to California. He graduated from Fresno State University in 1976. He taught about the wonders of art to adults with disabilities from 1980 – 1993 at Mt. Diablo Unified School near Walnut Creek in California. Leonard says, "Art is the premise of things hoped for through the beauty of things seen."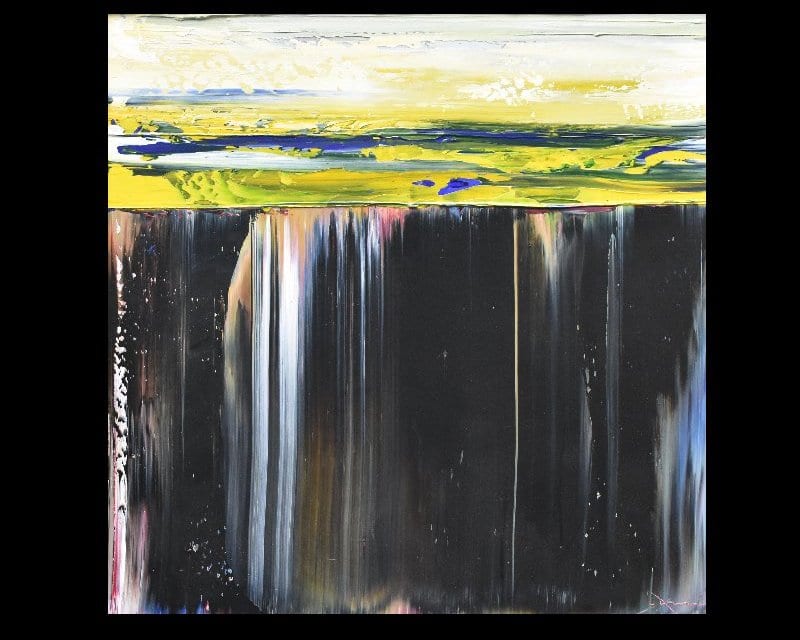 Leonard's paintings remind me of the poetry of Leonard Cohen. His landscapes offer layer upon layer, strata upon strata revealing a core that can be felt "a thousand kisses deep." Leonard, explains, "Just as our lives unfold in unique and beautiful ways, so do my paintings have their own unique and individual expression. Most artists work from the outside in, the subject is outside of themselves. I work from the inside out."
"Leonard's compositions are non-representational and move the viewer's eye vertically or horizontally across the space. This basic movement is complicated by layers of dropped, speckled, and fragmented colors that infuse not only a rich language of color, but also a visual history left to be discovered by the eye as it moves across the surface. Leonard's inventive layering process results in heavy impasto, or textured surfaces with a glossy, wet shine, making them particularly beautiful when seen in person." – Urban Tulsa Weekly, 2010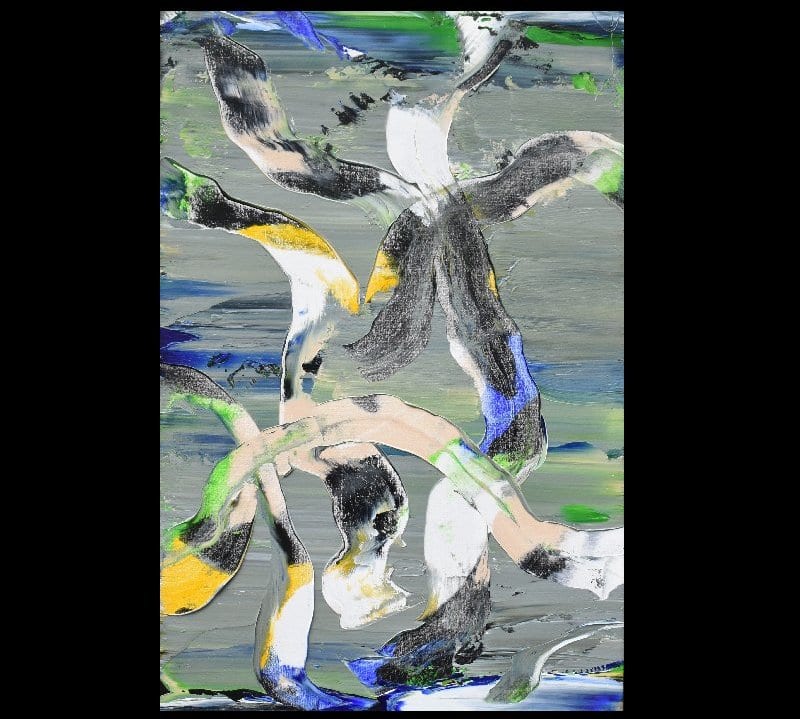 As a fine arts major at the University of Puget Sound I learned from Monte Morrison, and Bill Colby. Both artists mostly painted non-representational art. Morrison used more of an explosion of color with his pallet, while Colby was more subdued with lots of white and off white, and subtle blues. Abstract art and nonrepresentational art create their own reality as it depicts feeling and imagery in art.
"There can be thirty or forty layers in one painting, creating the feeling of a 'waterfall.' As a final touch, Leonard employs a technique he calls 'sgraffito' – scraping lines through the upper layers, so the colors of the ground layers show through. It's a technique that demands courage and conviction; one misstep can destroy an entire painting." – Art writer, critic, and curator Dallas Faulkner
Tom Leonard, James's brother now lives in Pierce County. He is donating one of James' paintings to the Transportation Club of Tacoma for their annual Holiday Meeting in December. Monies from the holiday auction benefits the Emergency Food Network.