It was early Thursday morning, so I wasn't expecting my buddy Donn to call about breakfast. We usually go out on Sunday morning with wives and friends for breakfasts around Pierce County and sometimes reach down into Thurston County as well.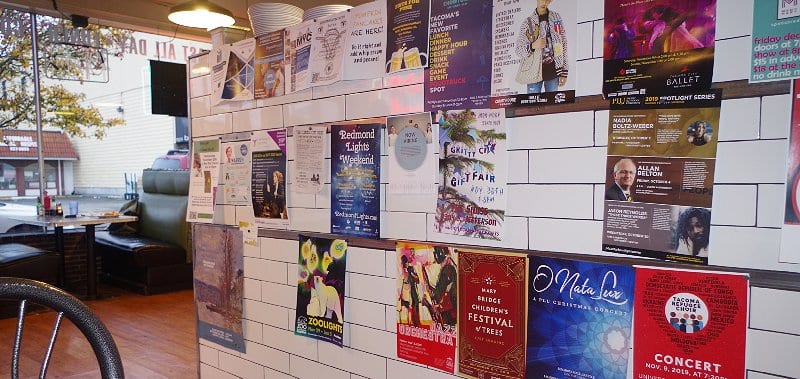 It was my birthday. I had already eaten breakfast, but I've never been one to turn down a free meal. We agreed to meet at 7:30. I walked into Shakabrah at 7:15. If I were a student at the University of Puget Sound and not living on campus, Shakabrah would be my coffee shop of choice. I love reading all the posters on the wall advertising concerts and other local events. When I was actually a student at U.P.S., I was lucky to make it to my first class without stopping along the way. I worked the graveyard shift at Western State Hospital.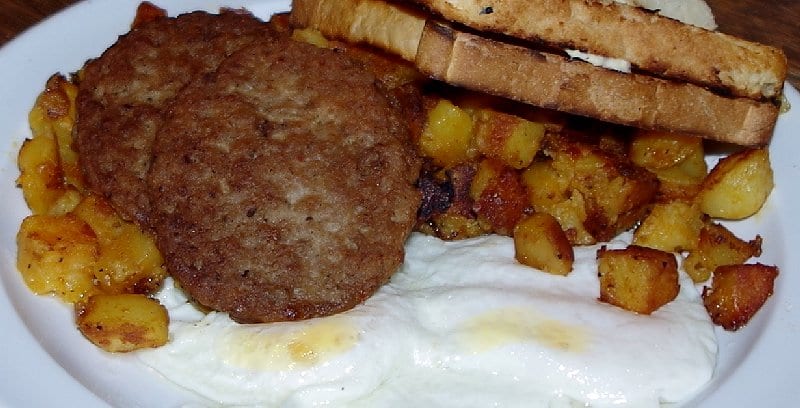 There was only one other person in the restaurant when I walked in. I was greeted by a very friendly waitress who recommended different table choices and suggested I grab a cup of coffee and/or a glass of water. Soon, Donn joined me and we looked over our menus.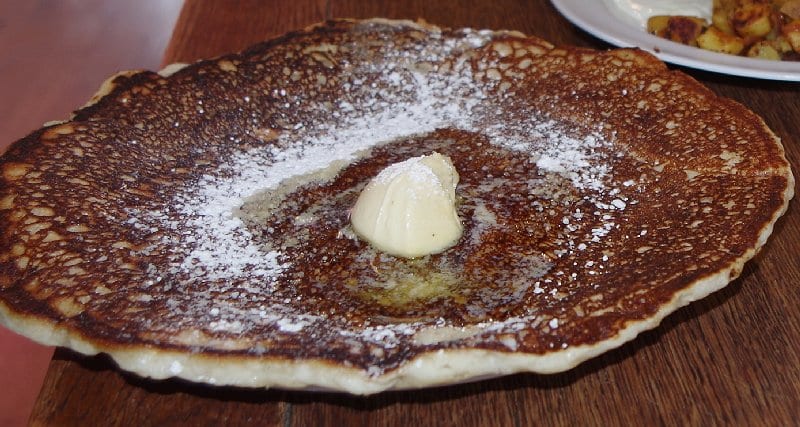 I wouldn't normally choose Shakabrah for breakfast because I know they don't offer traditional hash brown potatoes. They have little cubed fried potatoes, which are really good with gravy. I chose their basic breakfast. Other people really love their potatoes. I ate a few and dreamed of gravy. I also had two sausage patties. I liked their salty taste, but wished they were thicker. I have eaten their links before and like those, too. My eggs were cooked perfectly (over-easy). My buttered toast was sourdough. I added Smuckers orange marmalade. If I had been hungry I would have asked for more butter but the toast was well buttered anyway.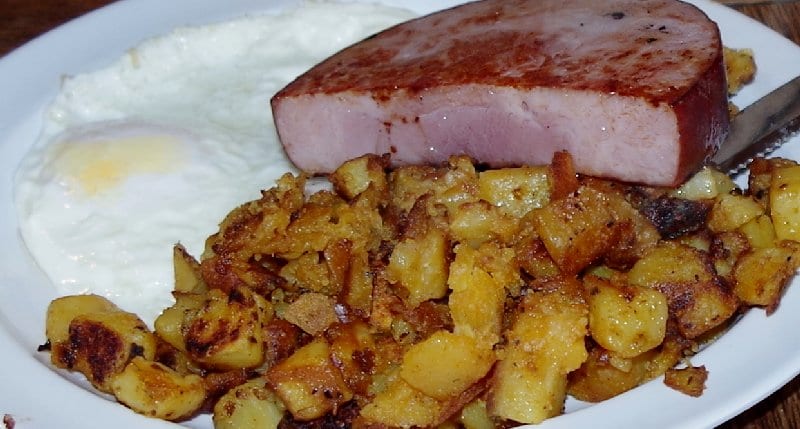 Donn made several trips back for more coffee. His pancake was HUGE. It dwarfed the serving plate. I noted that its dollop of butter was sitting in a shallow pool of melted butter. The last three times I've seen Donn order pancakes, they were sent back for warming. He was pleased. He was really pleased.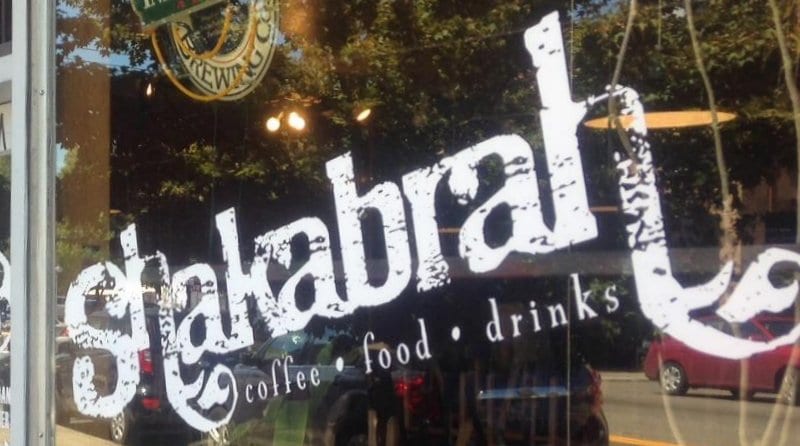 The hunk of ham that Donn had looked about an inch thick. He cut me a piece. It was wonderful. Sometimes at other restaurant you get a piece that's about a quarter inch thick. At an inch thick, it was tender and juicy.