It might be your last opportunity of getting yourself a signed copy of one of my books this year! I'll be at the Steilacoom Historical Museum's Holiday Store on Sunday, November 17, 1 through 3 pm, with my latest Wycliff novel as well as my essay collection "Home from Home".
"Home from Home" ran as a Friday column in Lakewood's own Suburban Times for almost two years before I decided to turn it into a book. It answers you all the questions that I have been asked (and still am asked) about how my former German home compares to my new American one. The chapters are short and will rouse many of our own memories, no matter whether you have actually had a chance to compare the two countries or you are simply interested. A perfect Christmas gift for anybody who has been stationed in Germany, has German roots, or plans to travel overseas. I will also bring some German versions, "In der Fremde daheim", for those who'd like to hone their German language skills or those who long to read a book in their mother tongue again.
Of course, I also have my latest Wycliff novel with me. "Haunted Homes" is not so much a ghost story as it is about flawed family or personal pasts haunting the happiness in a home. This book has tight bonds to the Steilacoom Historical Museum as well as to the Topside Coffee Cabin in Steilacoom – you know how I love to write real persons and real places into my otherwise absolutely fictional books … Of course, there is romance involved, but this time we also step back in local history and read extracts from a (fictional) pioneer woman. Food lovers will find recipes in the back of the book.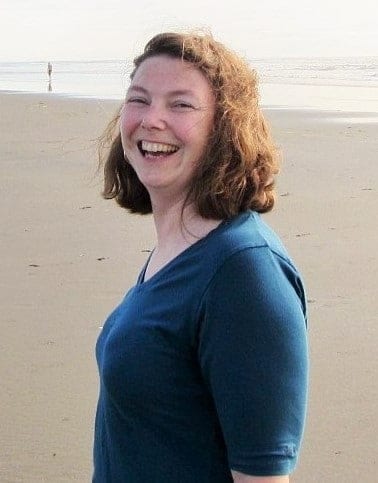 So, come on and do your Christmas shopping at the gorgeous SHMA Holiday Store on the corner of Rainier and Main in Steilacoom (open Sat 10 am through 4 pm, Sun noon through 4 pm, Nov 16 through Dec 8), and find some fun books for the book worms among your loved ones! I'm looking forward to chat with you.