Do you have frequent bowel movements, abdominal cramps, and gas? They make life difficult for millions of people. A study in 2015 revealed that 3.1 millions Americans suffer from inflammatory bowel disease (IBD). Nearly 800,000 of those people had Crohn's Disease. The exact cause of Crohn's disease is unknown, but experts agree it runs in families.
Crohn's affects people in different ways, and involves individual triggers. Adjusting your diet can help and finding the right emotional support can bring the greatest comfort.
Foods that could affect Crohn's sufferers include:
Alcohol 
Butter and margarine
Caffeinated coffee and teas
Carbonated drinks
Corn kernels
Cured and processed meats
Fried and high-fat foods
Gas-producing foods 
Mayonnaise
Nuts and seeds
Raw fruits
Raw vegetables
Red meat
Spicy foods
Whole grains and bran
Crohn's disease is a type of inflammatory bowel disease (IBD), which can lead to:
Abdominal pain
Severe diarrhea
Fatigue
Cramping
Weight loss
Malnutrition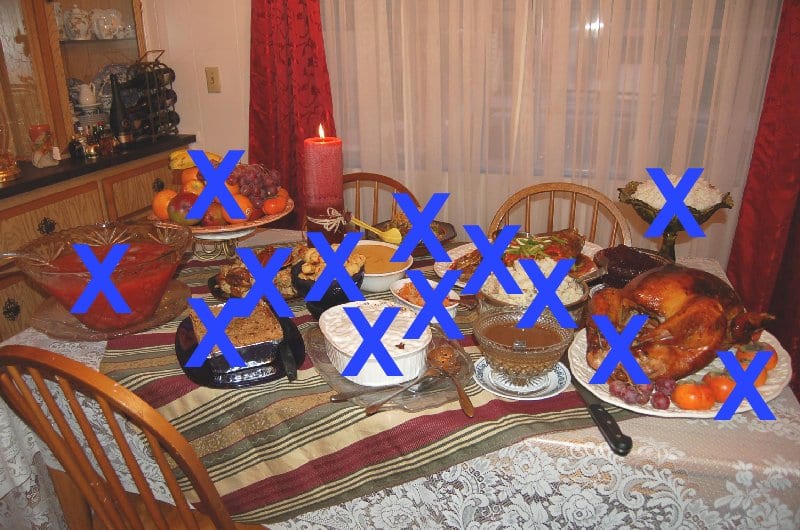 The holiday season with Thanksgiving, Kwanzaa, Hanukkah, Christmas, and New Years all calling you to the dining table, can you imagine watching everyone else enjoying treats and family-favorite foods and you can't have them? Prayer, belief, friendship, and love lend support to a strict diet. Helping others to stick to the healthiest choices for them is a mercy and a gift of love.
My wife Peg has Crohn's disease and her younger sister has a combination of Crohn's and ulcerative colitis. Their mother (Rita) had some type of colitis but this was before diagnosis of a particular kind was available. Rita made choices about food according to what did or didn't affect her. Both Peg and her sister have made a more restrictive diet of food choices and commitment to their health a life long journey. The families on both sides help them to be healthy and to live pain free.
Modern medicine has made wonderful strides in diagnoses and ways to alleviate suffering, but an active community is what can make the biggest difference in life with love and understanding.