Ever wish you knew a personal chef who could cook something wonderful to add a bit of sparkle to your holiday meals? Here's your chance to find out what a private chef can do, when Anessa McClendon, Chef/Owner of Good Taste Unlimited, gives demonstrations and recipes for quick, easy and of course, delicious, holiday dishes.
McClendon will demonstrate Parmesan Cheese Cups, Brie and Cranberry Bites, and Easy Yule Log. All of this happens when the "Yuletide Funcast" takes Center Stage at the Lakewood Senior Activity Center on November 30 to provide a day of fun and entertainment.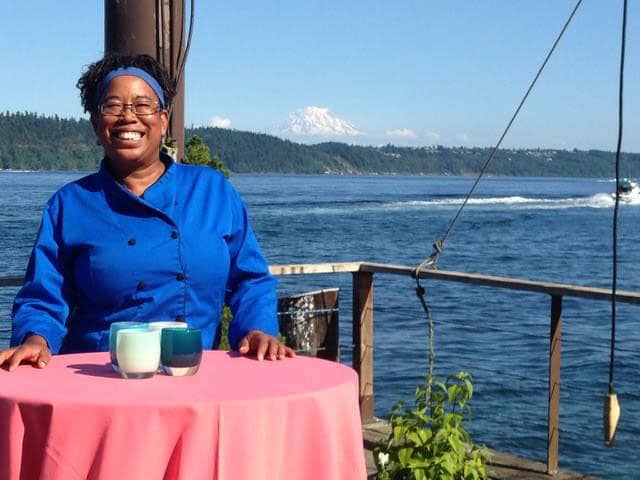 Along with the cooking demos (yes, there will be tastes), there will also be quick, easy Christmas crafts. Music and sing along carols will be provided by gifted Lakewood musician/composer John Reed. Light refreshments and Christmas cookies are scheduled.
Dorothy Wilhelm will act as emcee, as she records her radio/podcast Swimming Upstream, more or less simultaneously, with very entertaining guests, Christmas stories and surprises. This means she hasn't yet worked out what's going to happen. Audience is welcome at the recording, but seating is limited.
The fun is scheduled to begin at 9:30 am and conclude at 1:30 pm. Radio Recording of Swimming Upstream takes place from 11:30 to 2:00. There's a chance that will be delightful, too.
For information contact Elizabeth Scheid, Lakewood Senior Activity Center Director at 253-798-4090.