Submitted by Don Doman.
People often ask me, "Where are you going next for your latest adventure?" They usually laugh when I tell them "lovely downtown Lynnwood" or "the Daffodil Parade" or when I just say "Tacoma." Their next question is, "Why?" The philosophy of my wife Peggy and me is that even when we leave our home and travel just a mile or two, we're on vacation and that is always an adventure.
Our latest trip took us to five nights at the Shilo Inn (72nd and I-5). At the Shilo Inn, we were lucky enough to see a wedding party photo shoot, and simply relax. I read two books, one for my book group, and one just because. Peg probably read one a day . . . she's a dedicated reader. We also read three magazines, which almost always stirs the imagination. One was the current Rolling Stone and the other two were about science.

Our vacation began on Sunday with a trip to Puyallup's South Hill where we picked up two of our youngest granddaughters and took them to see an excellent production of Cyrano de Burger Shack at Tacoma Little Theatre. Afterward we had dinner at Spanky Burgers on Sixth Avenue in Tacoma, before returning to South Hill. After hugs around we drove to the Shilo Inn and checked in.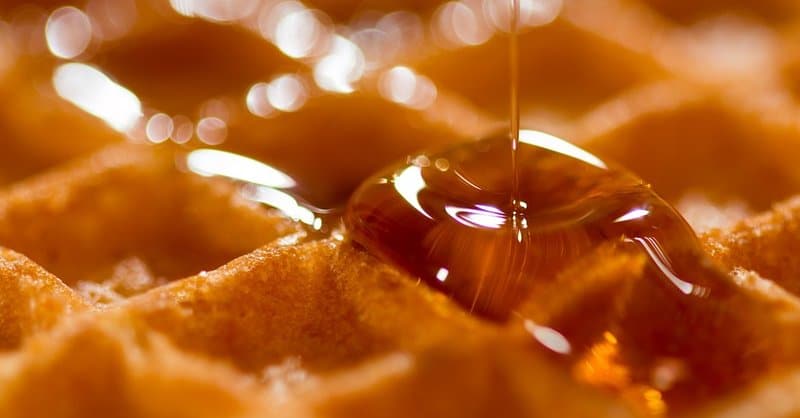 B&Bs provide more variety for breakfast than hotels, but my favorite food at hotel chains is the do-it-yourself waffles. While I wait the three minutes for the waffles to grill I get orange juice and coffee in paper cups. I like to take a paper plate and open packages of butter and place three of them near the center. When the waffle is done I peel it off the iron and place it on the plate so the waffle melts the butter underneath. I then place a little more butter on top of the waffle and then pour a syrup trail around the crispy brown delicacy. Then I pop it in the microwave for thirty seconds. This heats up the syrup and melts the butter pats on top. This is not how I eat at home, but I give myself a little treat on the road . . . even if the road is only a few miles away from home. After breakfast I return to the room with a bowl of granola and a small container of yogurt for Peg. If I can snag a banana, even better.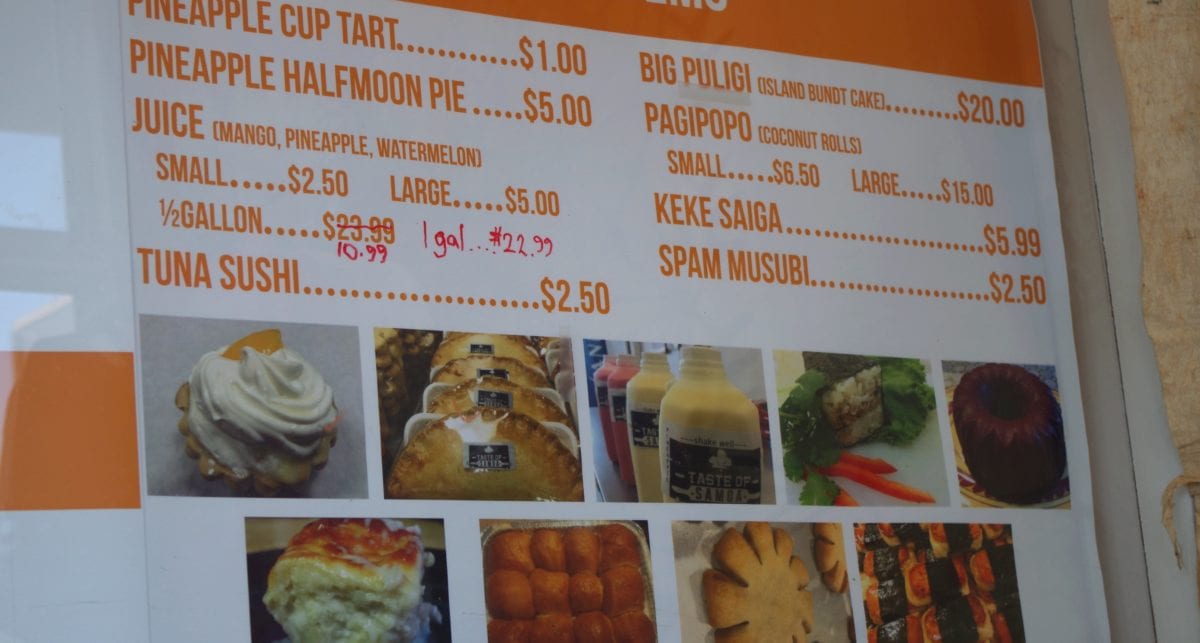 Two days later we returned to South Hill to meet our daughter-in-law's aunt. Aunt Natalie and her son Brody flew in from Australia. Johanna, our daughter-in-law has only recently learned of relatives of her natural father. She grew up with the only father she knew, Randy Melquist. The Melquist and Doman children grew up together and our families have been close since the early 1970s. Johanna invited us to dinner to meet he aunt and cousin. We wanted to bring something special so we stopped in at A Taste of Somoa. We chose "pagipopo" coconut rolls for dessert. We also sampled some coconut milk coolers with both pineapple and mango (yummmy). They have some very, very interesting looking Somoan tacos . . . which means we'll have to return and try them out. – tasteofsomoa.com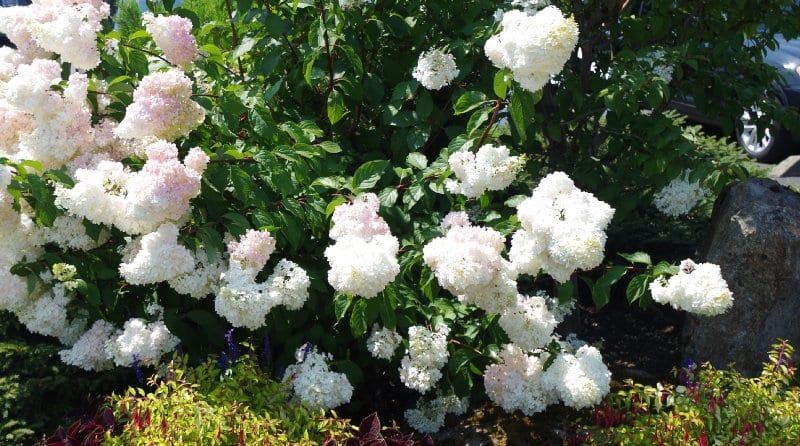 The Shilo was a great central location. While we were at Shilo we visited Anton's Café in Puyallup, Bruno's in Lakewood, the Pita Pit in Parkland, and the Old San Juan in Ponders Corner. Anton's Café is located inside Watson's Nursery and Greenhouse on Pioneer Way. We enjoyed strolling through the plants and looking at the water fountains.

I grew up in Ponders Corner. I enjoy walking around and looking at the changes and remembering how it was sixty years ago. When my family first moved to Ponders, the construction of I-5 in Pierce county had just begun. This was well before cell phones. By the Ponders monument there used to be a phone booth, where I could call girls and make dates without having my sisters listening in. Memories . . . Eventually, I had the entire second floor of our house for my living quarters, which gave me a private bath, a living room with a pool table, and a bedroom . . . and my own phone.
On Thursday we went shopping at the Lakewood Towne Center. We didn't find any jeans that Peg liked, but she found the magazines at Barnes & Noble for us to read after we watched Equalizer 2 with Denzel Washington.
Although the Shilo is located in Tacoma, we had a view of Lakewood from our top floor King Bed Suite. The location was perfect for us. Currently, just traveling from North Tacoma to almost anywhere else in the south end involves traffic jams and delays. We zipped around from Tacoma to Puyallup, Parkland, Lakewood, and Ponders Corner with ease. The people at the Shilo were all really nice. We had a huge room, with a large living room, dinette, bedroom, and bath. The food was good. It was a relaxing five days.