Submitted by Don Doman.
Last week my friend Jim and I were going to lunch on Friday. Thursday's mail delivered a copy of "Your Local Shopper" with coupons for money saving offers. When Jim picked me up I gave him two choices, "Mexican food or pub food," I queried. "What's pub food," Jim asked. "Drive over to Mildred . . . we'll go to the Ale House." It was an easy decision.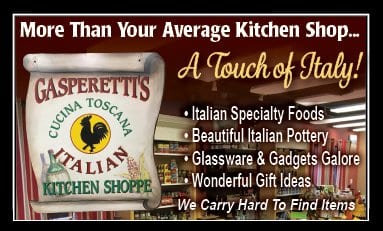 There were ten restaurant coupons in the magazine. The two that interested me were a new Mexican restaurant, which I'll get to sooner or later and the Ale House, which had been closed for remodeling for some time after a kitchen fire. We get an envelope every month with coupons stuffed inside, but I hardly ever open the envelope. Your Local Shopper is run by a friend of mine, Mark Sigafoos. Like PublicDoman, Mark and his wife work together in the business. She makes the connections and appointments and Mark makes the sales calls and takes photos.
Mark just wants to help his clients make sales . . . one way or the other!
Mark and I met while both of us were members of the Tacoma Executives Association. We hadn't talked for some time, so I called and we met at Cutter's Point just off North Pearl a couple of days ago. Mark sometimes features my clients, but I like to look at his options. Over coffee we talked about jewelers, rug cleaners, restaurants, and other great places offering good products/services and great prices. I liked his story about Gasperetti's Kitchen Shoppe in University Place. "Delightful little shop tucked away, almost hidden next to a dance studio. The focus is on Italian food. But, you can find unique and hard to find items for any cooking palate. My only frustration was that the shop packs so much into it's small space, it can be a little overwhelming…. On the other hand, you can spend tons of time there browsing all the unique and interesting items." – Google Review
Mark does a great job for his clients. He listens to their needs and makes suggestions to help them. One of my best friends would only visit a restaurant if he had a coupon for it. I don't make a coupon a qualifier, but if there is a good product around AND a coupon . . . I'll always take advantage of saving money if I can. One of the nice things about Your Local Shopper coupons is the fact that you can look through the sixteen page publication or simply print them out online at yourlocalshopper.net/ – Mark just wants to help his clients make sales . . . one way or the other!