A couple of years ago I was invited to a private performance of Macbeth by my friend Robin Evans-Agnew. Peg and I took our grandson Riley, who was staying with us for the weekend. The performance was staged in Robin's backyard and a local park a hundred yards away.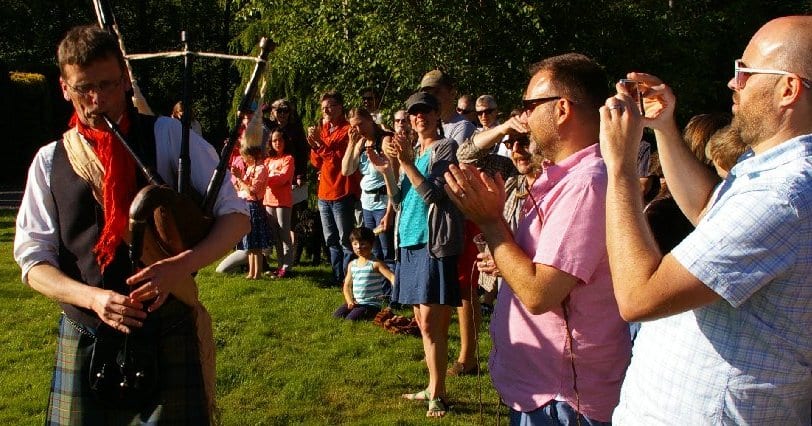 The play used regular people in their own sometimes outlandish versions of Scottish dress. The actors often performed with scripts in hand. There were miscues, forgotten lines, long pauses here and there, audience participation and laughter, but overall the play delivered its message of power, domination, and madness. It is a very fond memory. Perhaps sixty people saw the wonderful production.
As Tacoma Little Theatre ends its 99th Season, it brings you one of the most moving plays ever written: The Scottish Play . . . and like the backyard production, it delivers the story in a little different manner.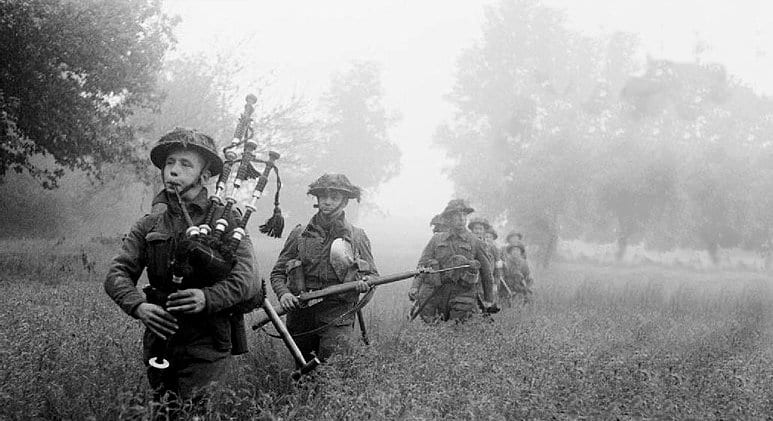 The tragedy by William Shakespeare was first performed in 1606, it dramatizes and amplifies the damaging physical and psychological effects of political ambition on those who seek power for its own sake. Macbeth is a brave and loyal Thane to King Duncan. After hearing a prophecy that he will become king himself, Macbeth is overcome by ambition and greed. Bolstered by the prophecy and his wife's encouragement, he kills King Duncan and takes the throne. Afterwards, Macbeth's guilt, fear, and paranoia lead him to commit even more murders to secure his power. His confidence in the prophecies eventually leads to his downfall and he is overthrown and killed by those he has wronged. Director Bujeaud's thrilling new adaptation brings us into a world as if World War I had never ended.
Macbeth will run Friday, June 1, through Sunday, June 17, 2018. Friday and Saturday showings are at 7:30pm and Sundays at 2:00pm. Macbeth is recommended for ages 12 and up.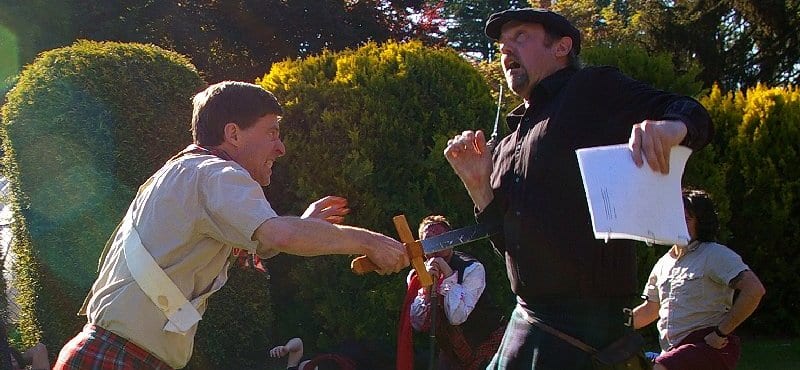 Tickets may be purchased online at www.tacomalittletheatre.com, or by calling our Box Office at (253) 272-2281. Group rates are available for 10 or more, and special FLEX passes for 6 are only $130.00.