I was ten years old when I saw "Dateline: Korea" on The Loretta Young TV show. It's the only episode I recall from the series. In the story, the plight of poverty-stricken war orphans forces a hard-nosed war correspondent to face the flesh-and-blood effects of her cynical editorials. Loretta meets a young Korean orphan on her arrival in America. The girl walks with a limp. Eventually, of course, Loretta falls in love with her and adopts her. The limp turned out to be only tight shoes, so I guess the message was acceptance and love conquers all even tight shoes. Since the memory is still with me, the message must have made an impression on me.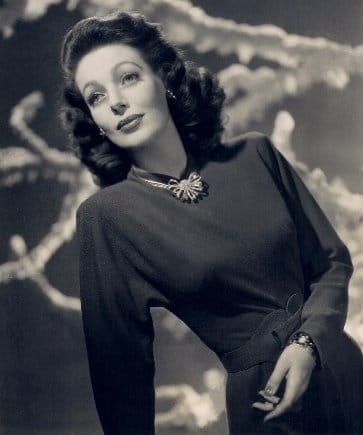 Years later my wife, Peggy and I became foster parents. We only accepted toddlers. Our first child was Terry. Terry fit right in with our three children. He had allergies, he had brown hair and brown eyes. Almost everywhere we took him we drew stares. Terry was African-American and in mid-seventies America, a small black child in a white-bread household caught the attention of most people. In our extended family he was also welcomed. It was funny watching Terry sitting on the knee of Peg's Senior Master Sargant U.S. Air Force retired, father. When it was time for his first hair-cut we took him to a a barbershop on 19th and South K Street (now MLK Boulevard). Eventually, Terry's young mother finished school and was able to take him home. It nearly broke our hearts.
The story of America is a little more complicated. but perhaps not that far off the mark. Over a hundred and fifty years ago, Chinese immigrants came to America. Love did not conquer all. They were tolerated and exploited, but not ever really accepted. The west coast erupted in violence.
Headline and Article:
"Tacoma expels the entire Chinese community on November 3, 1885. – On November 3, 1885, a mob, including many of Tacoma's leading citizens, marches on the city's Chinese community and forces everyone out of their houses and out of town. Tacoma mayor Jacob Robert Weisbach has deemed the Chinese "a curse" and a 'filthy horde.' The Tacoma Ledger and its editor Jack Comerford, the carpenters' union, and many workers and business people have spewed racist rhetoric against the Chinese for months. Mass meetings inflame the hatred and the few dissenters, most notably Ezra Meeker and the Reverend W. D. McFarland, are ineffectual against it. The Chinese community has been given a deadline to get out by November 3. In reaction to the threats, about 150 frightened Chinese persons leave Tacoma before the deadline. The mob herds another 200 out on November 3. They lose their homes and most of their possessions, and they will not return. More than a century later, in 1993, the Tacoma City Council will pass a resolution to make amends and to apologize for the former city leaders' actions."
The Chinese were marched out to the suburban railway station in Lakeview (now Lakewood). 27 Tacoma citizens were indicted on felony conspiracy charges related to the Chinese expulsion. None of them were ultimately convicted.
Acceptance and reconciliation have turned into welcome with the Chinese Reconciliation Project Foundation. The Chinese Reconciliation Project Foundation (CRPF) is a nonprofit organization that advances civic harmony by way of the Tacoma Chinese Reconciliation Park along the Commencement Bay waterfront close to Old Town where the Chinese lived. The park provides a place for contemplation but also renewal. Children can run and play, family and friends can exchange ideas, and all can be mindful of the interconnectedness of peoples. The park is quickly becoming the county's most visited sites by residents and tourists alike.
The Chinese garden motif allows the park to stand both as an acknowledgment of the expulsion of the Chinese population of the City of Tacoma and as a celebration of the city's multicultural past, present, and future. The park is an act of reconciliation and inclusivity toward appreciation of the people of diverse legacies and interests who are part of the city as a dynamic community.
The annual CRPF dinner is an event you don't want to miss. Join us, Saturday June 2nd at 5 p.m. for the 2018 Annual Auction & Dinner! Enjoy great food, beer, and wine with friends, learn more about the Chinese Reconciliation Project Foundation and exciting new plans for the park. You will be entertained by the Tacoma Refugee Choir and stories of acceptance and welcome.
A wonderful Chinese dinner is planned and served family style at the Ming Palace – 8736 S. Hosmer St., Tacoma, WA 98444.
There will be special event type auction items up for bid . . . interesting people to meet . . . and wonderful entertainment.
For more information visit www.tacomachinesepark.org/community/events/annual-dinner/