One of the nicest and friendliest people you will ever meet is Chris Serface, the Managing Artistic Director of Tacoma Little Theatre.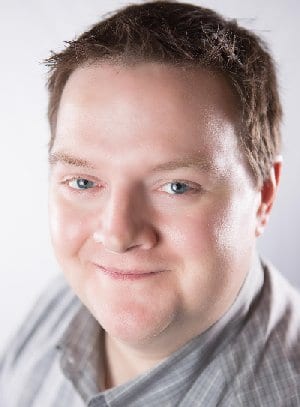 Chris grew up in Olympia, where he discovered the theatre early on. He quickly became active in Thurston County theatre. He was the youngest board member for Capital Playhouse in Olympia. At seventeen he helped them transition from seasonal entertainment to a year-round production facility. In theatrical organizations he has been actor, technician, director, musician, volunteer, board member, and now managing artistic director. In the theatre world that means he does it all. He could probably fill in at any position and probably has.
One of the biggest complaints about artists is that they know nothing about business. Not so with Chris. In the old days of video tapes and DVDs, Chris managed 18 retail locations of Hollywood Video. He is a busy Rotarian from the Rotary Club of Tacoma #8 as a member of the scholarship committee, and is in charge of audio/video for most meetings. He also has one of the best voices when we sing the national anthem. In addition, Chris sits on two community theatre boards (Washington State and nationally).
Coming up this month at Lakewood Playhouse, Chris will be directing Little Shop of Horrors.
The three main theaters in the Tacoma area are Tacoma Little Theatre, Lakewood Playhouse, and Tacoma Musical Playhouse. Over the past few years these three theaters have grown closer. Chris will perform on stage at Tacoma Musical Playhouse as Cogsworth in Beauty and the Beast this summer. Next season, TLT's one hundredth, John Munn from Lakewood Playhouse will direct one of the classic productions for Chris. Coming up this month at Lakewood Playhouse, Chris will be directing Little Shop of Horrors for John Munn.
In case you don't know, Little Shop of Horrors was first a movie by Roger Corman. It was so bad it was good. It also featured a very young Jack Nicholson in one of his first film appearances. The movie has been called "the best film that was ever shot in two days." Actually, it took an entire week to complete.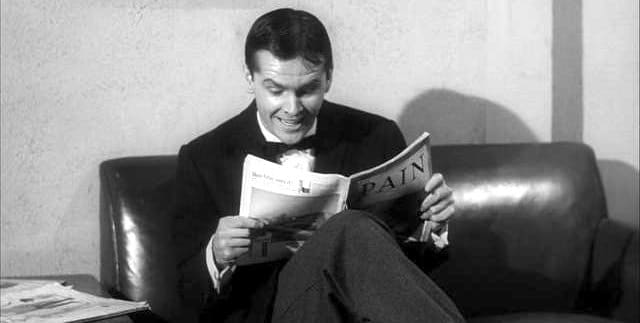 The theatrical production is a musical with songs by Alan Menken and Howard Ashman. Their partnership resulted in the words and music for The Little Mermaid (1989), as well as Beauty and the Beast (1991). Ashman died in 1991, but his music lived on with his songs included in Aladdin (1992).
"For years now Little Shop of Horrors has made New York audiences scream with laughter. In this gleefully gruesome musical Seymour, a poor florist's assistant, allows his craving for fame and fortune to seduce him into playing nursemaid to a man-eating plant. Goings on surrounding the growing plant's demand for more, more, MORE are accompanied by witty parodies of sixties music. Between bites, the carnivorous Audrey II, named after Seymour's secret love, brings down the house singing rhythm and blues à la Otis Reading or James Brown!"
Chris says, "Little Shop is a challenge with the respect that while it is based on a "B" movie, these characters are human (except Audrey II) and so you want to make sure you show that side of them, while still having fun with the absurdness that their characters create. With this show I always look forward to how the audience responds to the story. People know the songs and the show and come back again and again because they love it. No worries on this show at all. It's a great cast and crew."
We're taking granddaughters to one of the first performances, so we can see it two or three times. We've already chosen our seats. The musical runs from May 25th to June 24th. Reserve your tickets at tix4.centerstageticketing.com/sites/lakewood_washington/showdates.php?s_id=121. I can hardly wait to see what the latest Audrey II will look like!