As the first 'winners' of Lakewood's lottery receive notice that their presence, as landlords or the landlord's representative, will be required when an inspector makes his rounds of the interior of their private property, Seattle's landlords are celebrating a recent judge's ruling.
One of the landlords successfully suing the City of Seattle said she resented being lumped in with landlords the council considers "evil and greedy." She called the judge's ruling against Seattle "a smackdown."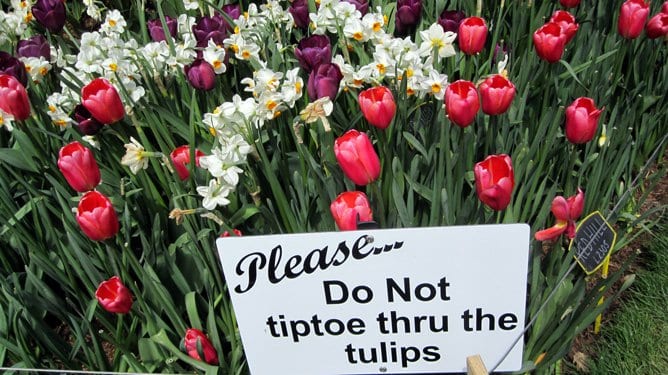 Another landlord suggested what Seattle should have done is to have emphasized "education and enforcement of our existing laws."
Substitute Lakewood's program of inserting inspectors into the interior of every rental property in the City – inhabited or not – for Seattle's program that required landlords to accept the first rental applicant – now rejected by the court – and the arguments in opposition in either case are much the same.
"Penalizing the majority of the good landlords/owners for the conditions maintained by the minority of the bad landlords/owners" is how the majority of attendees at Lakewood's public meetings on the City's Rental Housing Safety Program (RHSP) voiced their anger.
Resentment at being lumped in with landlords the council considered "evil and greedy," is how those successfully suing the City of Seattle put it.
As to the "education and enforcement of our existing laws" that Seattle could have, should have done, Lakewood's City Council considered, briefly, that very same option.
With five programs already existing by which to deal with property issues, the Lakewood City Council discarded in favor of the RHSP the opportunity to "educate tenants to report substandard living conditions," p.5 of a February 8, 2016 memo from Lakewood City Attorney Heidi Wachter to the Mayor and City Councilmembers.
Lakewood's City Council rejected that "robust tenant/landlord outreach educational program," p.9 – in which they might have made available any number of existing documents, most notably the Landlord Tenant Act – and instead installed what has now become a 'complex, sophisticated, custom' – not to mention costly – government-run program.
Lakewood's landlords holding 'winning' lottery 'tickets' have been served notice that not only must they show up at the appointed time (must be present to win), but that there will be a test, a pass/fail test, and each and every inspectable item must receive a passing grade to merit the City of Lakewood's good housekeeping stamp of approval.
In what Lakewood believes is a constitutionally sustainable ruling, landlords can choose between one of three city employees to conduct that inspection or hire a private – but City-approved – inspector.
With a nod to this Spring season, Lakewood's legal department carefully tiptoed through the tulips of legal landmines in plucking and arranging what it hopes will be a bouquet even the most allergic to government bureaucracy could love.
The City Council of Seattle, which lost this most recent court battle over landlord rights, lost before when first attempting to uproot what is legally protected in this landscaped field of 4th Amendment preservations.
In 1994 Seattle mandated that landlords use municipal employees to perform the required inspection.
Seattle lost.
As Lakewood City Attorney Heidi Wachter explained the verdict to the Lakewood City Council, "State law regarding entry onto rental housing property is clearly aimed at keeping governmental authorities out of private property absent proper grounds to justify entry," p.32, City Attorney Heidi Wachter's briefing to the City Council at its Study Session of February 21, 2015.
However, Lakewood's City Council apparently believes it can get around, step through or over that by giving landlords a choice between soliciting the services of inspectors on the city employ or hiring an inspector from an officially authorized city-approved list of inspectors.
Now that landlords in Lakewood are allowed to pick, we'll see.