Mel Brooks says the essence of humor is anticipation and pay-off. If you've ever seen his wildly funny films like The Twelve Chairs, Blazing Saddles, and Young Frankenstein, you know exactly what he means. Actually, there are three parts: the set-up, anticipation, and pay-off. The formula is not fool proof, otherwise we would have many more funny films than we do. But, when it's done right, there is enjoyment in watching truly funny films many times. For most of us the anticipation just grows.

In the 1950s Alan Funt produced Candid Camera, which provided real life humor using the simple formula. The setup: A man goes into a restroom clearly marked "Men." Once inside someone replaces the sign with "Women." Anticipation: You know the situation is going to prove entertaining. As the man opens the door to come out, there is a woman ready to go in. He looks at her and she points to the sign. The pay-off: His reaction. Nearly seventy years later, similar stunts like this are used on Just for Laughs: Gags, a Canadian reality television show. Funny situations are endless, and timeless.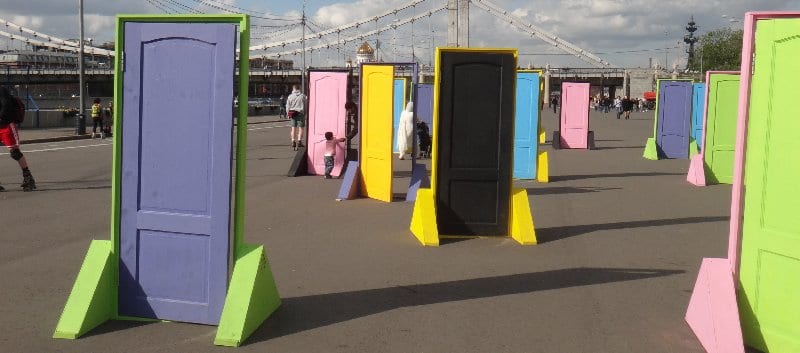 I think "anticipation and pay-off" transcends humor. It makes a day and specially memories interesting, and only sometimes funny. Life keeps you engaged with its possibilities. A new job, a puppy, a new car, a client, an investment, your first kiss, taking a bite of a four-layer chocolate cake, meeting people, watching old films . . . all of these make life intriguing and bearable. Each day is a joy, and drives you to open new doors . . . even when someone switches the name plate. Get out and glory in new circumstances, and be prepared for some kind of pay-off.