The dinner hour must have come early for everyone. It was Saturday afternoon. I had been at the computer almost all day. Breakfast was at six with two pieces of toast later around ten. At four-thirty I called Pacific Grill to see if they had any openings at the bar. I was put on hold for five minutes. I called back and couldn't even raise a hello.

So, Peg and I set off to see if the new Italian restaurant in Ruston had opened yet. Nope. We continued on down to Anthony's at Point Defiance. It was crowded, but we got the only available table. Service was spot on. Dawn was at our table instantly. Within minutes Peg had a glass of wine and I had a Shirley Temple with ten cherries decorating the top of the glass.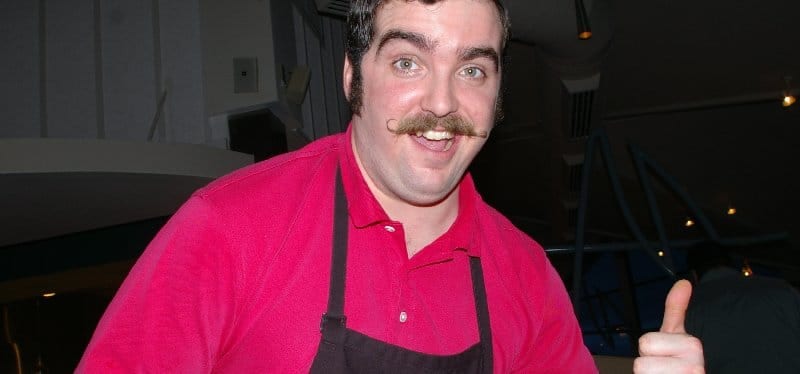 Peg and I shared an excellent cup of clam chowder (Boston Style). For an appetizer I ordered crispy clam strips. Peg said they looked a little over-cooked. Server Tim said if there was a problem just to let him know, "At Anthony's we want everyone satisfied." The clam strips where past golden brown, but they were excellent. I would prefer them a little less crunchy, but we had no complaints and soon had no clams, either. We were satisfied.

I ordered the pan-fried Rainbow trout. There must have been a big rainbow the day it was caught, because there was quite a bit of trout on my plate. Peg and I both requested extra plum sauce for the jasmine rice to go along with our green beans, which were excellent, also. There was enough fish and veggies left over for Sunday breakfast for Peg.

Peg ordered the weathervane scallops for dinner. Weathervane scallops sexually mature around age 3 or 4 years . . . these must have been very young teenagers. They were on the smallish size. Peg gave me most of her scallops. They were really good, though. In exchange I gave Peg a few helpings of the trout. Dawn brought a second Shirley Temple. This time there were five cherries on top.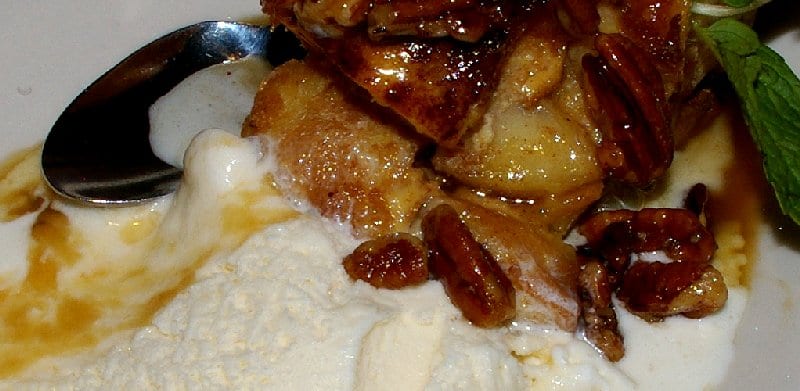 It was a wonderful dinner. We watched the ferry land, unload and then return towards Vashon Island. For dessert we shared the apple bread pudding with pecans and ice cream. Any minor slights or sins were forgiven. The bread pudding, was just the right size. The sauce was incredible and the ice cream melted and encircled the candied pecans. The bill with an good tip for efficient and friendly service was just under a hundred . . . and worth every penny.