Do you remember the times when your family was sitting together, everybody doing something, while somebody was reading a book aloud to all of you? Starting next week, The Sock Peddlers LLC in Lakewood are hosting exactly such a unique event with local author Susanne Bacon in their cozy store with lots living room ambience.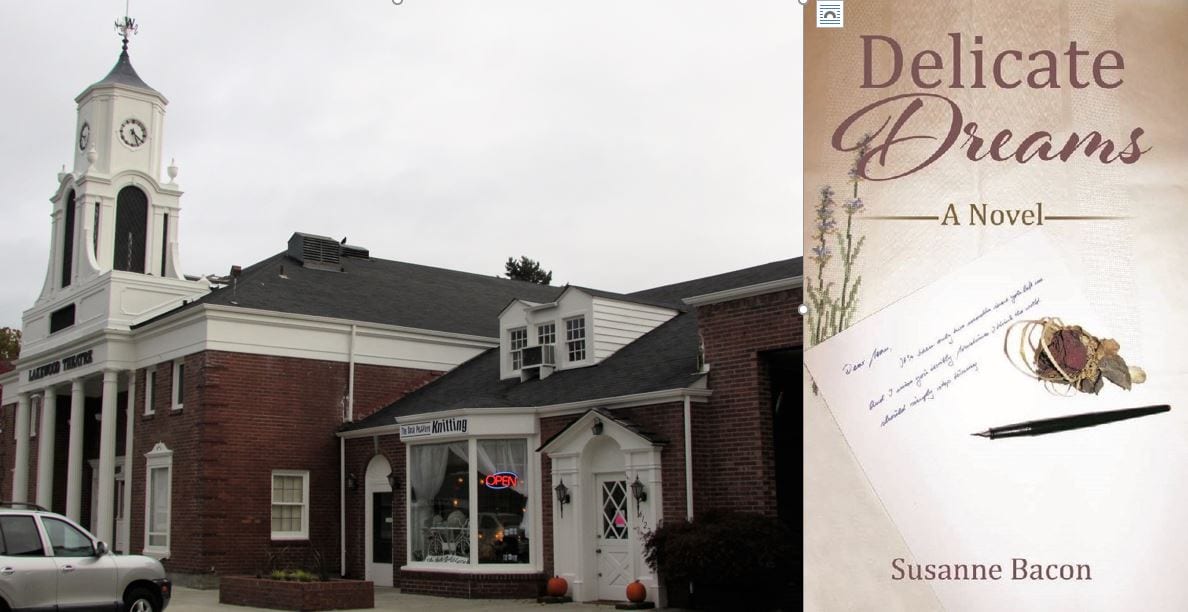 The tale that Lakewood resident Susanne Bacon is going to tell over the duration of four Thursday nights (except on Thanksgiving) is the entire first book of her Wycliff romance series, "Delicate Dreams". As the novel is located somewhere in the South Puget Sound region, listeners will recognize one or the other real place or person amongst the otherwise fictitious creations. German food and tender romance make for a pre-Christmassy story that also lends itself perfectly as a gift item for avid readers. Signed book copies will be available at The Sock Peddlers.
As audience numbers are limited to 25 persons, reservations are requested (phone 253-267-0148). The suggested donation for the 4-night-event (November 9, 16 and 30, and December 7) is $ 20.-. Bring your own knitting and crocheting or just sit and listen. The tale's unraveling at The Sock Peddlers, 6122 Motor Ave. in Lakewood begins on November 9 at 6:30 p.m.