Submitted by Don Doman
For our twenty-fifth anniversary someone gave us a little silver set. It was really nice, but it didn't mean anything to us. I don't think we ever used it. While an earlier gift (wedding or anniversary) from my uncle who operated a gas station gave us a set of serrated steak knives, which had been premiums. We loved those knives and still have two. They fit the hand and cut steak easily . . . and lasted for years. I love gifts like that. I usually present gifts that are low cost and are sometimes stupid. They often bring laughter and thereby joy.
I think it's the little things that count because they bring joy or laughter AND they are unexpected.
For example, my pal Jim met Neil, a friend of a friend of his at the Tacoma Country and Golf Club. The new friend told Jim, if he was ever in Muncie, Indiana to give him call. That fall Jim and I were going to cheer on the Washington Husky football team when they played at Purdue (perhaps an hour drive from Muncie). We took Neil up on his offer.
After landing and checking into our hotel we drove to Muncie and stopped in a local bar. We called and minutes later Neil was there. We followed him home and talked for a while until his wife Jan came home. Then I presented them with special gifts.
When we went to Italy and Spain we took a bag of candy (Mountain Bars and Almond Roca) to share with strangers.
At K-Mart I had purchased dog nose masks (they just fit over the nose) which are held in place by an elastic band. You can't wear one and act serious. I gave them to the happy couple and took their photos. We all laughed. Jan was enjoying herself. I think they were lonely. They had moved to Muncie from the Chicago area. Jan said she had told Neil, "None of our friends have ever come down to visit us and you meet a guy in a bar in Tacoma who comes and brings a friend." They took the dog masks off and took us to dinner at their country club. Neil confessed, "No one there will even know us." Well, they did when we left. We laughed, we joked with the waiter, we ate great food. Jan and Neil loved the photos I sent them of the evening.
When my wife Peg and I went to Italy and Spain we took a bag of candy (Mountain Bars and Almond Roca). The Mountain Bars worked best. I love the cherry ones. Mountain Bars kind of resemble Mount Rainier. We always share the ad line information "They're only ugly until you eat them." We purchased the bad batch ones, which taste the same, but cost much less. We gave them to friendly people we met. We even shared with fellow Americans we met in a Barcelona restaurant. At the Amici Bar in Rome, Peg loved their little Danesi Caffe cream pitchers and asked if she could buy one. The waiter just gave one to her, so we reciprocated with a bag of Almond Roca. He stood there while we drank coffee. He ate the whole bag. When his partner arrived, the waiter told him about the candy. We gave the new guy a Mountain Bar. We even gave some to our host at the villa we rented in Tuscany. We received holiday cards for years from them.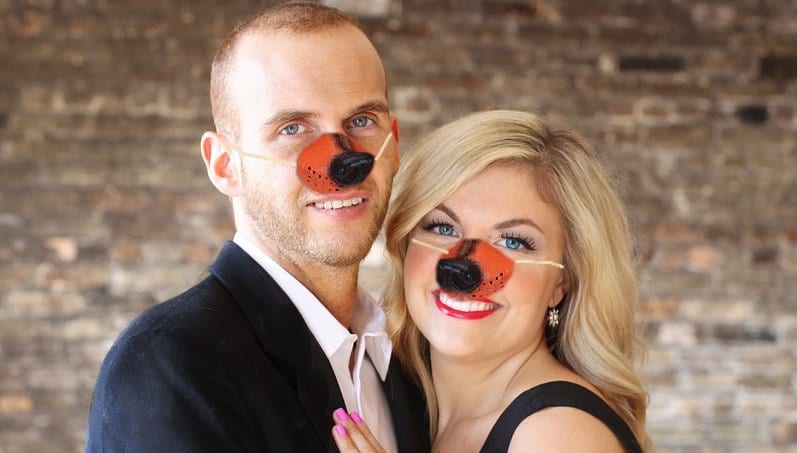 In Rotary we send out birthday cards for each member signed by the president. I wanted it to be more personal when I took office, and so I asked our executive director to purchase four hundred and twenty-five postcards. "Get a good selection, strange would be good, as many different scenes as possible, but it doesn't matter. I'll make a up something different for each one." Each week I would be handed a pile of cards with names and addresses already on them. I would write anything that came to mind, but personalized. People thanked me in person for their cards.
When we are away from Tacoma, people appreciate the connection to our home town. They can wear a dog mask and root for the Huskies. The candy gives them a "taste" of the Pacific Northwest. The postcards and someone reaching out to them let them feel special. These are all little things, but in relationships it's always the little things that are remembered. A favorite song illustrates this. "He Little Thinged Her Out of My Arms" is a country western waltz written by Hank Cochran. In four simple lines there is a complete short story love lost and love found involving three people.
"I bought her a mansion he gave her some flowers
I turned her toward riches he turned on the charm
Then I showed her Paris well he showed her a sunset
He little thinged her out of my arms"
I think it's the little things that count because they bring joy or laughter AND they are unexpected. Before closing her business, Wendy Au gave Peg a carved reclining goat netsuke on her last visit to the Vietnamese restaurant. Netsuke is a miniature sculpture used as a button to fasten a pocket to a sash. That piece has a place of honor in our home of art. As Keats said,"A thing of beauty is a joy forever." That's as true for a hand carved sculpture as it is for a dog nose mask with elastic.