The things you discover while on your way somewhere else if but only we take the time.
The annual Cambridge–Oxford "side-by-side" rowing race between the two prestigious universities on the 4.2-mile course of the Thames River that flows through southern England was held on March 24, 1937.
It was declared by former Oxford rower E.P. Evans as being "one of the most exciting races ever seen on the tideway."
The rowing correspondent in "The Times" stated that "not since 1921 has there been such a great race."
"The rivalry is a major point of honour (sic) between the two universities. It is followed throughout the United Kingdom."
Not only was honor at stake in that 89th contest, but also the longest losing streak – 13 years – in its history, that dubious title belonging to Oxford.
After a false start (Oxford claimed they didn't hear the command), Cambridge "out-rated their opponents" and held a half a length lead after the first minute.
Oxford however caught Cambridge and led by "a canvas length" (i.e. the deck) at the Mile Post.
Approximately three-quarters of a mile later however Cambridge had reclaimed the lead by a third of a length.
Unperturbed, undaunted by their dismal record, and unfazed by the three-strokes per minute faster finishing pace of the Cambridge crew, Oxford stayed steady and built a one boat length lead, then two, and then three leaving Cambridge in its wake in what would be "the slowest winning time and the narrowest margin of victory since 1877" – sixty years – "a truly magnificent victory for the Oxford crew."
The day following the race would be the death of poet John Drinkwater who had been at the race and had witnessed the historic event. Some news reports attribute his heart attack to "overexcitement" at the Boat Race, "a close race with changing fortunes."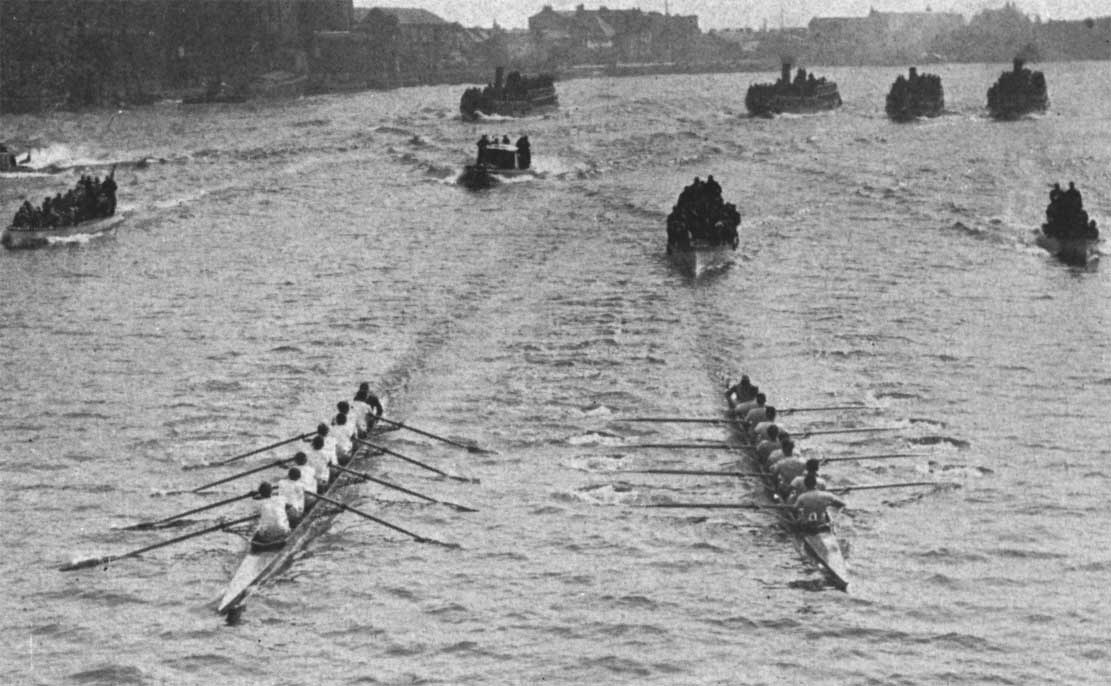 Ironically, Drinkwater had written a poem published in 1911 entitled "Death" in which he had used the word "husbandeth", a reference to the rather calm, calculated, controlled composure of a farmer as he would go about, day after day, collecting a harvest of grain.
Here's the second stanza:
"From out the shadowy ways
Forever comes the noise
Of Death's wings beating slow
Man hears, and asks in vain
If Death at length destroys
Or leads to golden days
Or shall he ever know
Who husbandeth the grain."
Husbandeth. It's my word for today. It's the only time it appears in another book, in the entire book, let alone the Book of Proverbs. Just once. But how thought provoking:
"He that husbandeth his spirit is a man of discernment."
Husbanding our emotions; steady-as-she-goes; diligence of energy and effort – it wins races, and wins in life.