I was recently visiting with Mike Blair, who serves as chief of police for the City of University Place. Chief Blair and I talked about a video appearing in The Suburban Times on June 19, 2017. The video is titled, PCTV: University Place holds Target Zero emphasis patrol in June.
Chief Blair's video message was; Do not become a danger to yourself and others by drinking and driving, drugging and driving or driving while distracted because of texting or cell phone use. Oh, speeding is out too. University Place Police will will be looking for anyone choosing to ignore Chief Blair's kind warning. University Place plans to save lives through Zero Tolerance.
Chief Blair offered to share a second video show-casing University Place's success with their contract police model, community policing, their problem solving model, their community partnerships, Crime Free Housing, No call too small policy, the impact of their school resource officer program and the influence of what was once known among Lakewood criminals as the Joe Boyle Zero Tolerance policy.
Because this 15-minute video contains valuable insights and thought-provoking information, I asked permission to share the video with my readers. While my article is primarily directed towards University Place citizens, anyone will gain by learning what is happening with our neighbors in University Place.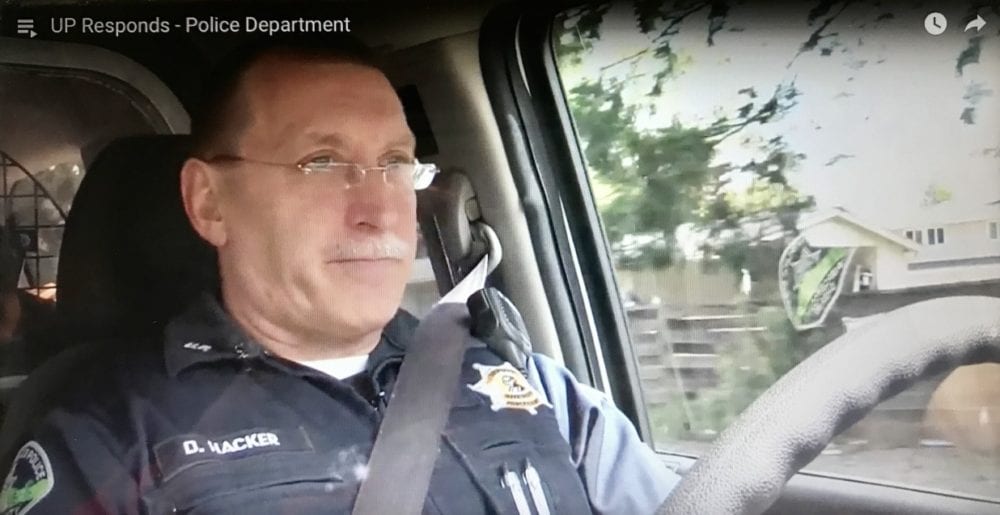 Master Patrol Deputy Dan Hacker has spent most of his career protecting University Place citizens.
Get yourself a tasty beverage, relax, and then click my link: UP Responds – Police Department.