Submitted by Don Doman
Looking at the future of driver-less technology, many people envisage robotic cars serving as chauffeurs in the daily commute, enabling passengers to be more productive and to feel relaxed on their way to their respective jobs. The reality is that we have a long way to go to achieve that dream. To get there, both the government and the scientific community, as well as the industry, will be required to expend tremendous resources. In general, society will need to adapt and forgo some control and privacy. Nevertheless, the outcomes of this will be a more effective and safer system of transportation which is least burdened by the requirement for human oversight.
Of course, the industries that will have to conform include the automotive sector as well as industries which are an integral part of the nation's mobility infrastructure like the technology and transportation industries. Already these industries are developing these driverless platforms, and vehicles are changing into robots. Some cars already released in the public domain have adjustable speed control within the automated braking system as well as lane changing and centering. Notably, the highly-automated vehicles (HAVs) are already under vigorous tests and are expected to be released in the near future in the real-world environments.
Today, the US is faced with a burden of 300,000 light-controlled intersections. These intersections should be furnished with corresponding DSRC (Dedicated Short Range Communications) devices. By so doing, vehicles will effectively sense other cars and alert the drivers of dangerous and unsafe situations. Additionally, these connected and automated vehicles (Cavs) will have the ability to communicate with the traffic management system. For this reason, the intersections will be more safe and efficient. Furthermore, individual mobile devices will be equipped with DSRC devices, and the automated vehicles will be in a consistent state of communication. This will considerably enhance the safety of passengers. The automated driving technology and the connected technology will interact to develop the synergy for Cavs.
Lidar is the current sensor at the core of autonomous car designs. Lidar costs have dropped from the original price of $75,000 each eight years ago to only $7,500. It's still a long way from affordable in mass, but getting better. Lidar doesn't get confused by shadows or bright light. In the New York Times article by John R. Quain, "What Self-Driving Cars See," Omer Keilaf, chief executive of Innoviz Technologies, a lidar developer based in Israel is quoted as saying "Car companies want it to cost $100 and perform 10 times better, be smaller — and very reliable." Computers used to cost millions of dollars and require huge rooms to house them and now we carry them in our pockets, so cost effective Lidar sensors don't seem that far away.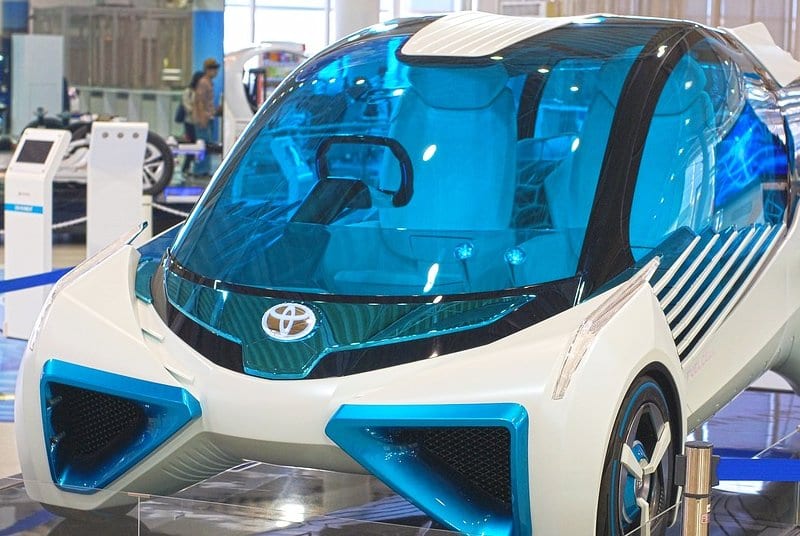 Particularly, fleets of autonomous vehicles will be commonplace in the next decade, and their availability will provide us the most benefits of private ownership of cars without the environmental and financial impediments. Although many individuals will desire to have the status and other benefits of owning a vehicle, most people prefer affordable mobility without the need to purchase, insure, tax, fuel, and park a four-wheeled millstone. As such, shared vehicles will embody the most cost-effective use of driver-less technology and be more popular with users. These autonomous vehicles and their routing technology will allow fleet operators to offer transport services tailored towards the needs of individuals and at a price almost close to that of a subway ride. In other words, the future of driverless vehicles will be large vehicles shared by many passengers rather than single pods that pick single passengers.
Writing about the future of cars and urban transportation, Randal O'Toole said in 2015, "Automated features in cars on the market today, such as adaptive cruise control, can increase the capacity of roads by as much as 50%. Road capacities will increase further when fully self-driving cars enter the market in a few years." Self-driving cars are already here. Local business man Kemper Freeman quite frequently blasts the use of mass transit and suggests opening up the HOV lanes to all. When Freeman spoke at the Transportation Club of Tacoma last year, he mentioned he had let his self-driving car take-over for most of the journey. With an additional lane on I-5 and less traffic, Freeman may be right about the high costs of mass transit and its viability.
When asked about maintenance and repair of driverless cars, Bill Nelson, owner of All Transmissions & Automotive in Tacoma's Nalley Valley, he responded, "We constantly adjust to the latest innovations in the automobile industry. We don't care who drives or who doesn't drive their car in for servicing, we'll get them back on the road."
According to the Boston Consulting Group, automated electric cars could account for over a quarter of the total distance driven in the US by the year 2030. This combination of being electric, autonomous, and shared will make the cars extremely less costly that many people in populated cities will give up the desire to own personal vehicles.