Submitted by Don Doman
I've got a flash drive that resembles a miniature gold bar. If you saw it on the street you would probably pick it up and think this was your lucky day. Someone could have lost it, however in today's world the more likely scenario might have you plugging it in to your USB connector and having your life pass before your eyes as you realize you just installed an infected device with multiple facets of evil on its mind.
In the July 2017 issue of "Ideas and Discoveries" the article "What Happens When Hackers Rob the World's Biggest Bank" explains that you could have just granted access to your computer and probably every other computer connected in your system. Good-bye files, hello ransom. Kiss your job, good-bye.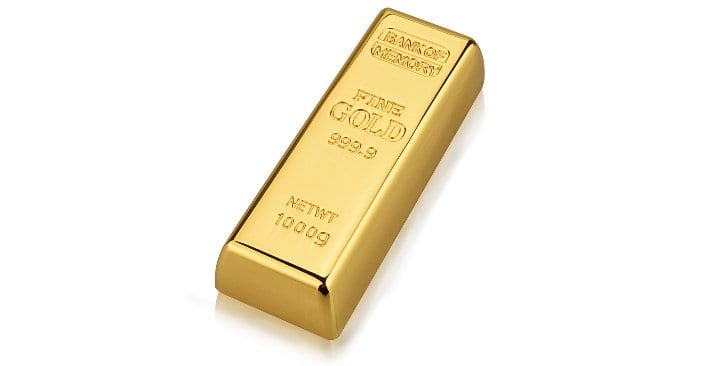 The latest cyber attack in May of ransomware robbers involved lucky circumstance for them . . . so far things just worked out well. Imagine, however hackers who don't want to leave on-line tracks for snoopers to follow. Think of trade shows giving out goody bags with free "welcome gifts." People at conventions or trade shows rely on their cellphones, but back at the office after they get home they would happily plug in their shiny new accessory.
Trade Shows attract businesses and their attendees could be great targets:
SEMA 2016 Show (Specialty Equipment Market Association) – 157,962 attendees,
MAGIC Market Week (WWDMAGIC/FN Platform/Sourcing at MAGIC/WSA@MAGIC/Project/Pool, STITCH, The Collective, Project Women's) – 76,540
NAB Show – 69,523
Sound far-fetched? It looks like 007 James Bond might be involved next: Rosa Golijan's article "China Using Freebie Flash Drives to Spy on Britain" on gizmodo.com, explains, "UK security agency MI5 has issued a warning regarding freebie flash drives and cameras. Apparently Chinese spies are handing them out to UK businessmen in hopes of infecting their computers with trojans (malware) and gaining access to corporate secrets."
Conventions and trade shows might be the next hacker target.
People have been told to never open a link unless you are sure the email is safe and yet, people do. Offer them something free that seems reasonable and they'll try out the gold bar every time.
Michelle Roberts of LeMay Mobile Shredding warns, "Sometimes flash drives look like toys. You can even get ones that look like each character on "The Big Bang Theory," but people need to remember that data is serious business and memory devices are not play things."
Never pass along anything that could contain files and information. Hard drives, flash drives, old disks, and even old computers should be completely shredded to become recycled chunks of metal and plastic as small as your front tooth. Never loan out your toothbrush or your flash drive . . . and never accept a flash drives unless you know exactly what it contains.