Submitted by Don Doman
Soroptimist International of Tacoma recently awarded three worthy local women for living their dreams.
Soroptimist is a global volunteer organization working to improve the lives of women and girls through programs leading to social and economic empowerment. Throughout history women and girls face additional obstacles and discrimination solely because of their gender.
Quick Facts:
One in three women have been beaten, coerced Into sex or otherwise abused in their lifetime.
Women represent 40 percent of the world's labor force but hold just 1 percent of the world's wealth.
Of the more than 110 million children not in school, approximately 60 percent are girls.
The Live Your Dream Awards assist women who provide the primary source of financial support for their families by giving them the resources they need to improve their education, skills, and employment prospects.
At Jeannie's On Bridgeport, a woman owned business, the annual Soroptimist International of Tacoma Awards Banquet honored three women.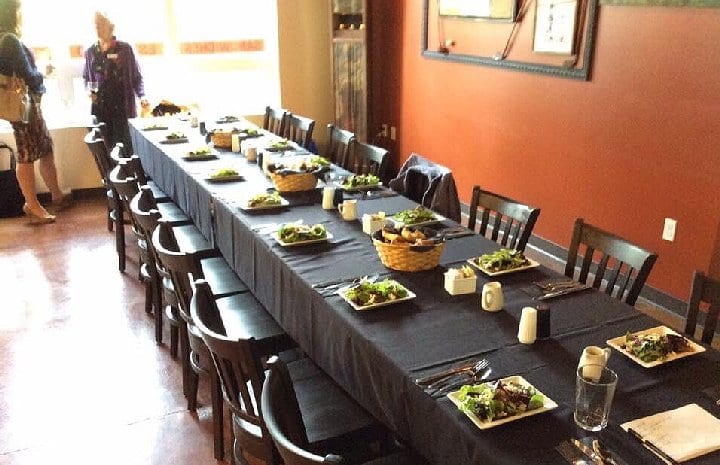 Takeallah S. Rivera had a challenging childhood. Her grandmother made her believe in herself, and now she is graduating from Western Governor's University/Clover Park with a bachelor of arts degree in K-8 Interdisciplinary Studies/Business Management.
Paula Wilson suffered a difficult upbringing, to be followed by a divorce where she found herself being a single parent. She is graduating from Evergreen Sate College in Tacoma with a degree in Social Work.
Soroptimist improves the lives of women and girls through programs leading to social and economic empowerment. Major Martha Sheppard believes in the Salvation Army directive to help those who are experiencing homelessness. She extends the mission even further, to help victims of sexual exploitation. Her passion has been relentless, as she has helped develop resources and connections for these most vulnerable populations. For her work, she was presented the Ruby Award: Women Helping Women.
Help raise awareness about Soroptimist and their volunteer opportunities and programs! Encourage friends and family to visit http://www.soroptimist.org and learn more . . . and dream more!