Martin Luther King Jr., whose life and accomplishments are recognized officially with a day set aside in his honor, was "an American Baptist minister and activist who was a leader in the Civil Rights Movement. He is best known for his role in the advancement of civil rights using nonviolent civil disobedience based on his Christian beliefs. 
"King saw his father's proud and fearless protests against segregation, such as King Sr. refusing to listen to a traffic policeman after being referred to as 'boy,' or stalking out of a store with his son when being told by a shoe clerk that they would have to 'move to the rear' of the store to be served."
"King liked singing and music. His mother was an accomplished organist and choir leader, and she took him to various churches to sing. He received attention for singing 'I Want to Be More and More Like Jesus.'"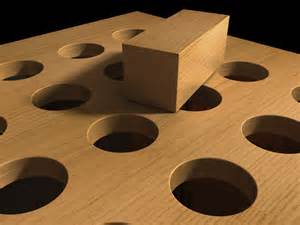 Evidently, King's life reflected what that song meant to him.
It meant he didn't fit.  In fact, for his times, he was a misfit.  A square peg in a round hole world.  A curmudgeon.  One who had a hard time abiding mediocrity much less injustice and inequity.
Curmudgeons are not, writes Jon Winokur, "haters of mankind, just mankind's absurdities."  Curmudgeons comment on matters of great moment.  A curmudgeon is "anyone who hates hypocrisy and pretense and has the temerity to say so."
When truth takes a holiday; when what is right is merely a passé, ornamental commodity; when justice is judged an appendage costly and unnecessary; when honesty is a causality, King and fellow curmudgeons just as soon drain the swamp to expose the fallacy than sail placidly along on the surface.
The paralyzing ambivalence of epic buffoonery – emanating like a stream of sewage from those who can no longer pronounce truth, flooding the landscape with a 'what-possibly-could-go-wrong' stench – happens to bother those who would thus call it for what it is.
To them, group-think is the equivalent of a snooze-fest; the sloth of stoners; the syndrome of boiled frogs.  From clueless to clueless the culture grates along oblivious to the nails scraping the chalkboard, the whistling past the graveyard.
"Embrace the suck", or voting for or accepting "the lesser of two evils" is not only not a ringing endorsement but in fact a rather loud clanging cymbal.
Mr. Yuk stickers don't get a smiley-face paste-over.
King was what Leonard Pitts, Jr. would call "a zealot with a microphone."
The opprobrium from the majority that he thus received was his "badge of honor," (John Pilger, "Tell Me No Lies").
King's message for us today:
If it's wrong and you know it to be but say or do nothing; if you are known as, or profess yourself to be, upstanding, decent, ethical and principled but fail to hold your ground – uncompromising, unapologetic, and even alone – in the face of what is dishonest, immoral and corruptible; if in fact you do not take the initiative and assertively and straightforwardly declare – fearlessly and calmly though the fire of your anger burns hot within – what is wholesome, right and true, opposing and reproving what is not; then people – hoping to have found in you a voice, a leader, an example of a refreshing life-giving fountain oasis in this weary wilderness windswept of moral values – will discover you instead to be as unserviceable and as repugnant as a stream of sewage: a moral coward.