Now that recreational marijuana has been legal in the State of Washington since 2012, four years later there's a "Not for Kids Warning Symbol" that will be available in a couple months.
Why it took so long to create a sticker "three-quarters of an inch in height by one-half of an inch in width" would be a mystery worthy of the exploits of Sherlock Holmes except for two rather obvious clues.
One, the design of the sticker – as might be expected when government is here to help – went through not a few drafts at multiple meetings of various committees across the state, said drafts developed and meetings and committees convened to discuss sticker design so as to ensure a "through process."
Second, although what happens when the clueless and their kids take cannabis should have been anticipated early on, it evidently takes a while to register.  The Washington Poison Center (WPC) was inundated in 2015 with calls – 272 to be exact – by cannabis-consumers-in-crisis: "a single-year high."
'High' is their word for it.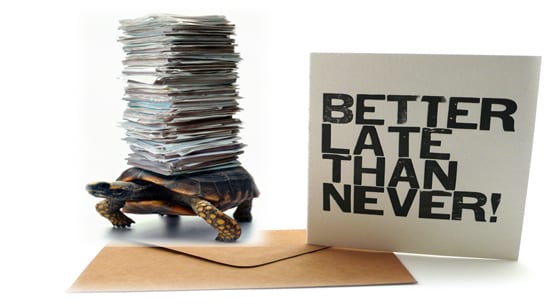 Initially the Washington State Liquor and Cannabis Board (WSLCB) decided to stick with the old sticker, requiring the Mr. Yuk sticker to be stuck on all edible marijuana products.
Evidently, however, "with more than 150 calls" to the Poison Center in early 2016, to go along with the 272 calls in 2015, the traditional soured fluorescent green face sticker judged the most unappealing sticker – and thus the adopted sticker – by focus groups of young children back in 1970 had become about as effective a sticker as its predecessor sticker – the skull and crossbones sticker which became "associated with swashbuckling pirates and buccaneers rather than with harmful substances."
Time for a new sticker.
Stick with me here.
In response to the multiple public hearings held by the WSLCB at which multiple complaints were voiced "that a warning symbol was necessary to deter child access to marijuana edibles," the sickly green guy initially got a green light to be affixed to the products in the effort to put a stop to kids becoming consumers.
When that didn't work, judged by the calls lighting up the switchboard at the WPC, the WPC decided it was time for a new sticker.
So the WSLCB dropped its requirement for its sticker – the traditional Mr. Yuk sticker – while the WPC developed its own sticker.
Now, finally ('high'-time in fact), and thankfully (two days before this Thanksgiving), after all the crisis calls and all the meetings of committees and drafts and redrafts, the highly anticipated better-late-than-never design for the new sticker that will replace the old sticker that replaced the sticker before that announcement has been made.
And the WSLCB is happy that the WPC is happy.  Smiley-face stickers all around.
"This is a perfect example of the public and private sector working together toward a common goal of public safety," said WSLCB Chair Jane Rushford on the WPC's website. "While this is the Poison Center's warning symbol, they have collaborated with the agency and solicited our input throughout the process. We think their design is excellent and their process thorough."
Wonderful.  An added bonus is that along with the new sticker sheets that have replaced the old sticker sheets are handy handouts made available by the two agencies that provide "suggestions for parents to 'have the conversation' with their kids as to why this product is ok for adults to consume but 'not for kids.'"
The do-as-I-say, not-as-I-do (hopefully pre-licked) stickers aren't available yet but should be, appropriately enough, by Valentine's Day, 2017 says the WPC at which time the WPC and WSLCB encourage cannabis consumers to have 'the talk' "with their loved ones ages 1 to 21" as to why the new sticker is stuck where it is.
Post-script: It is unclear, as of this writing, whether these better-late-than-never new stickers will be available with your annual subscription renewal to the Tacoma News Tribune whose editorial board opined recently, a position evidently they're sticking with, that small cities – Lakewood and University Place among them – should drop their bans on marijuana and, principles aside, get in on the action.