Not yet.
"After much discussion, it was the consensus of the (Lakewood City) Council to implement a $60 business license fee for multi-family apartments per location; and the Council agreed to consider business licensing for single family rental housing at a later date."
Perhaps after the dust settles.
This decision, reflected in the minutes of the Council's study session November 14, 2016 (p.16 of 178), has of-late been of concern as expressed both in an article and comments postedNovember 11 and November 15 in this publication, as well as objections by some of the council.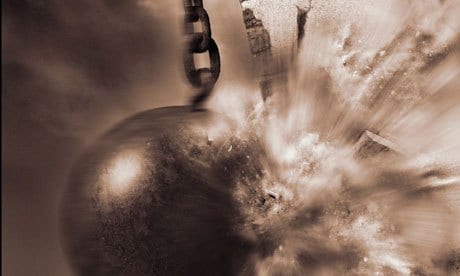 Per the Council minutes of October 24, "some councilmembers did not like this approach,"(p.105 of 226) referring to the recommendation of Community Economic Development (CED) to charge the same rental business license fee of $60/location to owners of single family rentals, as those levied on properties with multiple rentals.
In reply to Council, CED offered McDonald's restaurants as an example, four of which are located in Lakewood.  "Each restaurant is required to obtain four separate business licenses. If the Council were to establish a rule that only one license is required for single family rentals, no matter the number, it would be carving out a special exception to the City's standard business license practices."
Besides, one of the objectives, said David Bugher, Assistant City Manager, Development Services, "is to keep the system as simple as possible, particularly as it relates to the development of an online registration system.  This exception, if accepted by the Council, increases the complexity of software development which is currently underway.  Assigning a license with a uniform amount to a specific property location is the most straightforward system."
With Bugher's plan, 4,707 rental properties multiplied by the $60 general business license yields $282,420, and would "more than double the number of licenses processed by the CED annually from about 3,500 to over 8,000."
This does not include CED's proposed per unit fee ($9 recommended in late October increased to $12 currently) generating nearly another $200,000.
Since this whole "rental housing program" – and associated fees – is being billed as having "intrinsic value to a surrounding neighborhood, improving quality of life and property values," why aren't mobile home parks addressed?
With this literal foot-in-the-door by the city, no doubt they will be.