Do you remember my Halloween story from last month titled Ghost Writer? I have to say that first haunted photo showing the legs of a ghost was scary enough. Our sharp eyed publisher, Ben Sclair, spotted a second ghost near the bottom left corner of the Milford Antiques & Friends sign.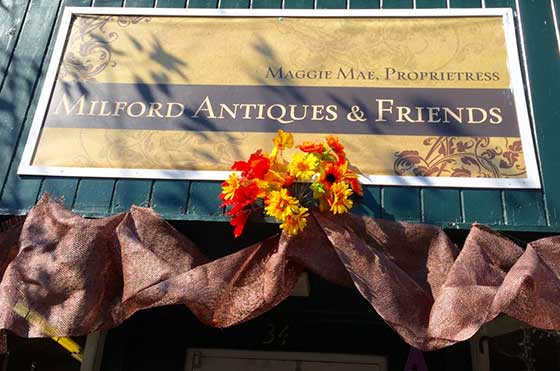 Study the photo carefully and you will see the ghostly face of what might be the devil himself. I see the mouth, nose and eyes. Are those ears or horns?
I tell you what, I am staying out of Milford, Delaware next Halloween unless I am wearing my lucky rabbits foot.