Now that the U.S. Open is closed, the Public Safety Advisory Committee (PSAC) will wrap up its review of golf and turn its attention to the Lakewood Police Department's Use of Force Policy – in about a year or so.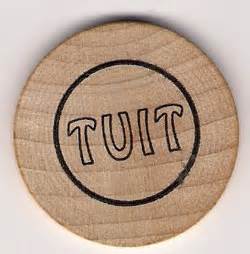 Hey, they're busy.
According to page 3 (of 154) of the Lakewood City Council's Agenda Packet for its June 22nd Study Session, the PSAC has published its Work Program through June of 2016 and by then – for some reason, perhaps the body count, or law suits – a review of how police force compliance will be considered.
At least that's the plan.
Subject to change.
Pending important stuff.
Like shopping cart sightings and dunk tank fundraisings.
As recently as this past April 1 – April Fool's Day – Lakewood City Manager John Caulfield directed the PSAC to be assisted by a sub-committee whose job would be what had been that of the PSAC for the previous 12 months: study shopping carts.
Understandably upset, the primary committee wondered why a sub-committee should be necessary to report to the primary committee which in turn would report to the City about work they'd already done.
According to the PSAC minutes of April 1:
"PSAC members feel that they have already done a lot of work on this issue, per City Council and Police Department request, and were confused by this sudden change in direction, some of which feels like a rehashing of the work already accomplished by PSAC."
What work?
Assistant City Attorney Kimberly Cox – spokesperson for the City Manager at the April 1 meeting of the PSAC – "suggested the PSAC members look into clarifying their work plan . . . showing progress in (the) minutes."
Councilmember Marie Barth, liaison to the PSAC from the Council, said she would ask her fellow councilmembers what's going on. Cox said she'd do the same with Caulfield.
Way back on March 10, 2014, then-Assistant Police Chief Mike Zaro emailed the City Council and cc'd Chief Farrar, since retired, that there was a perceived lack of direction for the PSAC. Zaro suggested the PSAC study shopping carts. One week later the City Council so directed the PSAC. And the PSAC has been studying shopping carts ever since, off and on, now and then, when they get around to it being busy and all.
And now they'll have a sub-committee to assist their committee to report their findings to the city.
Then, not this year but next year, sometime around spring maybe – depending on their extensive work load – the PSAC has fit into their very busy schedule a couple of sessions to review the Lakewood Police Department's Use of Force Policy (UFP).
Heck, two planned sessions – at least on paper – is better than the one rather perfunctory review the PSAC conducted back on December 4, 2013. Then, in all of 79 words, the PSAC dispensed with the UFP as fine "as is."
Maybe things have changed.
Maybe it's not fine "as is" after all.
Maybe Patrick O'Meara and Daniel Covvarubias and Leonard Thomas had something to do with that: all dead, all unarmed, all shot by Lakewood Police.
Which incidents the Tacoma News Tribune editorial board may have had in mind when they wrote this past May 30:
"After a string of police shootings and other violent incidents in recent months . . . there have been increasing calls for police departments to rethink how they operate . . . it couldn't happen soon enough."
Indeed.
A Lakewood Police sniper is among members of a multi-agency SWAT team charged in a $3.5 million federal civil-rights lawsuit with "overreaction and incompetence, and the use of unnecessary military-style force against an American citizen" according to an article by Mike Carter in the Seattle Times (May 27, 2015).
The father, Leonard Thomas, standing next to his six-year-old son when he was shot by the sniper from across the street, was unarmed.
Daniel Covarrubias, father of seven, was killed April 21, 2015 by Lakewood Police who thought the victim was reaching for a weapon. Turned out nearly three weeks later Lakewood Police disclosed that Covarrubias was holding a cell phone when he was shot.
Patrick O'Meara was killed by Lakewood Police on June 18, 2013 who feared for their lives. O'Meara held a toy gun.
Even non-lethal – but perhaps also unnecessary – use of force is costly. The Lakewood City Council was asked at its meeting this past February 2 to approve an out-of-court settlement of $85,000 to cover the costs of medical care for injuries allegedly suffered by an individual during his arrest by the Lakewood Police Department.
Caulfield – following negotiations of the City Attorney with Multicare to resolve a claim filed last July seeking $285,000 in medical costs – sought authorization by the Council (everything over $50,000 requires the Council's OK) to pay the $85,000 settlement and thus avoid litigation.
Though persistent calls have been made for a thorough review of Lakewood's Use of Force Policy, no substantive evidence has ever been provided that any such effort was ever made.
Just the opposite.
Lakewood Mayor Don Anderson, on the one-year anniversary of O'Meara's "suicide by cop," wrote on the city's Facebook page: "Officer's lives will not be risked and policy will not be changed based on an individual's grudges."
Pierce County Sheriff Paul Pastor thinks otherwise – at least he says the community served by police should have a "frank discussion."
In Pastor's May 29, 2015 issue of "The Sheriff's Log", addressing the subject "Avoiding Responsibility and Blaming the Police," Pastor wrote that he "welcomed questions" about Use of Force, etc. and that he believed the law enforcement community – and the community it serves – should "address head-on" related matters in a "frank discussion," including the need – and the promise – for law enforcement to "step up to self-examination and work to improve our game."
Lakewood City Attorney Heidi Wachter had promised something similar on October 21, 2013 "to properly consider" three proposed changes (listed below) to Lakewood's UFP.
Now, or actually in a year or so, maybe, presumably, hopefully, this time – that is next time – the PSAC will get around to it.
Post-script – missing from Lakewood's Use of Force Policy:
1. There is no preamble or mission statement the purpose of which "is to communicate both to the community and to police officers that the preservation of human life is at all times a central tenet of the policy agency."
2. There is no declaration instructing officers "that the use of deadly force is an extreme measure to be employed only in the most limited and extraordinary of circumstances."
3. There is not – at least not as much as it should be – an emphasis in the Lakewood Use of Force Policy upon the de-escalation step in which "an officer may withdraw to a position that is tactically more secure or allows an officer greater distance in order to consider or deploy a greater variety of force options."