Being retired is great, but living on a fixed income can be challenging. To combat the downside, I am establishing a brand new business called Boyle Innovative Products. My business plan includes designing and selling ingenious products you will not find in your local brick and mortar stores.
Product #1: Exercise Equipment
This innovative product is called the Model 74K Exercise Blok. Each Exercise Blok bears a serial number (SN 97030) thereby making the Blok unattractive to steal. Some customers have suggested the Blok is unattractive to keep.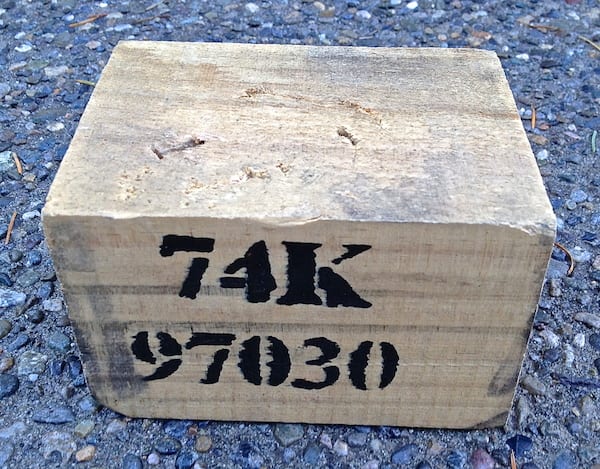 The Blok was invented and designed in America by Dr. C. Preston Chantry, a prominent West Coast entomologist and rodent expert. Before long, Dr. Chantry will have over two dozen grandchildren. Recognizing that many American kids are obese, he married the traditional idea of kids playing with blocks with fighting childhood obesity. Dr. Chantry stated it was only natural that he came up with his stroke of genius or maybe what he said was he used to be a genius, but he had a stroke. I am not sure.
The Blok is made in China under the tight scrutiny of my American international management team. My American team makes absolutely certain our product meets all design specifications and tolerances. The Blok comes in two sizes; small for kids and petite women and large for full size adults. The large Blok includes a sleek carrying handle.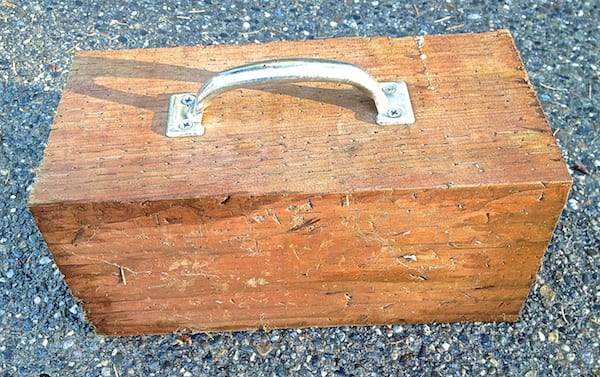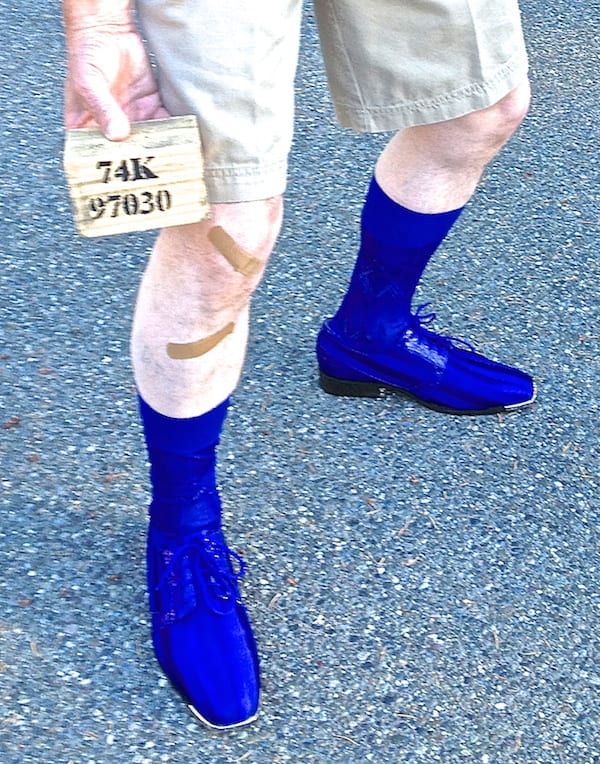 Watch my short instructional video to see the Exercise Blok in action. You will quickly realize how the portability of the Exercise Blok allows you to stay trim and fit wherever you are including when you are standing in an airplane aisle or while waiting in line at Starbucks. Go ahead, jump out of your car while stopped at a red traffic light and get some exercise by using the Exercise Blok right there in the intersection. The possibilities are limited only by your imagination.
With the Exercise Blok, you can eliminate all the traditional costly bulky exercise equipment jamming up valuable square footage inside your home. You can rid yourself of those expensive monthly gym fees.
The introductory price for either size Blok is a bare bones $75. For group orders of 5 or more Bloks we will adjust the price to $80 per Blok.
Call 1-800-Buy-Blok bear
All major credit and debit cards, including stolen cards, are accepted. PayBuddy, which is the Mob's cheap knock-off of PayPal, is accepted.
Call 1-800-Buy-Blok
For those customers who can't seem to gather up $75 in the same room at the same time, please consider our American Way Purchase Plan of 2 easy payments of $30 each followed by one complicated payment of 183.90 Chinese Yuan.
Call 1-800-Buy-Blok
Shipping and handling is only $49 which we kept low because our market research tells us customers hate doing business with companies who pretend to be in the product business, but are really in the shipping and handling business.
Order now, while supplies last. If you are one of the first 100 to order, we will include a FREE black all leather carrying case with a hi-viz shoulder strap.
Call 1-800-Buy-Blok
Buy with confidence. If you are not completely satisfied with the Blok, for any reason, no questions asked, a full refund will be issued. Simply ship the product back in its original UNOPENED packaging within 8 hours of your having received the product. Do not send the product back to me because I spend your money as fast as I get my hands on it. Return the Blok directly to the manufacturing plant in China.
Call now. Overseas operators are sitting by in a different time zone. Yes, I said, "Sitting by". How often have we been mislead by less ethical firms lying to us about operators standing by. Think about it. No one is going to talk on the order-phone for 10 – 12 hours a day in halting broken English and stand while they are doing it.
Call 1-800-Buy-Blok
Customer Reviews:
Jimmy – Howe, Idaho. I bought the Blok 2 weeks ago and have already lost 75 pounds. I am down to 102 pounds with only 2 more pounds to go.
Steve – Snialp, Montanta. I love the Blok. I have not lost any weight, but my limp, picked up during the war, is gone. For me the Blok has been like getting a 3-way alignment. My injured leg is now fully weight bearing. I hope the VA does not catch on. I would hate to lose my disability check.
Geraldine – Bel Air, Maryland. My kids love the Blok. They can burn off some of their kid energy by making endless circles around the Blok even when I have them staked out in the back yard while I am at work. The Blok saves on child care expense.
Call 1-800-Buy-Blok
Company Mission Statement: We strive to cheat our employees on their paychecks and pass the savings onto our customers.
Call 1-800-Buy-Blok
Stay fit. Run around the Blok.