"I don't mean to be grouchy, but I don't think I have time to do all of this research." That's what I said to Dee Fournier last Friday as we talked about family research.  "I mean, who's kidding who.  I barely have time to do the bare necessities.  I haven't washed undies in two weeks."
"That's too much information," said Dee, moving back a couple of steps.  "How much time do you have."
"What can I do with twenty minutes a day," I asked.
So in the next twenty minutes we looked for my grandparents – I have never been able to find any proof of when they arrived in this country .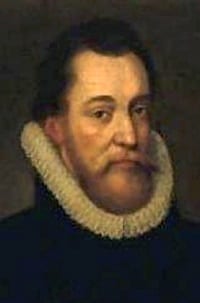 We checked the passenger lists of  immigrants arriving at Ellis Island in 1906 – nothing there and five minutes were gone.  So we decided to check the 1910 census – because the one thing that I knew for sure was that Grandma and Grandpa were definitely somewhere in the United States by then. In the census, we found my grandparents living in the same little Montana town where I grew up, and my grandfather's information to the census taker was that the family came to the US in 1906!  Mission accomplished with about two minutes to share.
You can find out strange and astonishing things about your family with information you'll get at The Hudson Bay Heritage Day Family research workshop
From Hudson's Bay to Downton Abbey and Beyond is coming up in less than two weeks. Presenter Dee Haviland Fournier knows secrets, tips, shortcuts and really good information, and she's in the mood to share.
Be sure to register, and get in on the fun – AND the free lunch, not to
Mention a free lunchtime concert by the BlackBerry Bushes Band and Another one by Fiddler Sarah Comer.
All this and you'll be helping the DuPont Historical Museum too.
Couldn't be easier, just send $10 which covers lunch, handouts, and ice cream social. There are two fee concerts, one at noon and one at three. Imagine all of that and you're still helping the historical museum. Send check for Ten Dollars to DuPont Historical Museum, 207 Barksdale Avenue DuPont, WA 98327. Or, to make it even more simple, you can register online by emailing Dorothy@itsnevertoolate.com or call 253-582-4565.
Please include the following info:
AUGUST 16, 2014 9:00 TO 3:30
Full Name
Street Address, City and Zip
Phone number Email
Area of research interest:
Register online: www.itsnevertoolate.com Event info: 253-582-4565. Email me at Dorothy@itsnevertoolate.com