What's your favorite variety of Girl Scout Cookie? Cookies are now on sale during the next three weekends, and now's a good time to stock up on these traditional, once-a-year sweets.
A duo of young scouts, accompanied by their moms, were attired in costumes, representing Samoas and Thin Mints, their personal favorites, outside Safeway in Lakewood this past Saturday.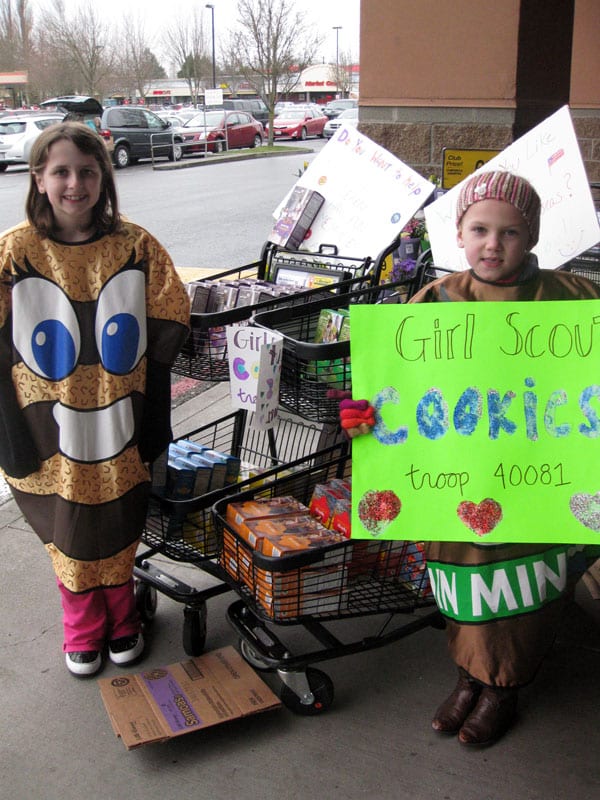 What a bargain! $4 a box or 5 boxes for $20!
The young cookie saleswomen were from Steilacoom—one girl attends Cherrydale Primary; the other attends Saltar's Point Elementary.
Who could resist?