By David Anderson
It's called "summer's biggest moving party," a chance for people to rock out before the train rolls on.
Given the low view of high speed rail that unappreciative folks have taken toward the Point Defiance Rail Bypass that proposes to reroute passenger trains through Tillicum and other points of interest along I-5 without getting so much as a chance to catch a ride along the way, rumor has it that the locomotive may now stop for the locals after all.
It's multimedia artist Doug Aitken's "art on wheels" concept that gives new meaning to light rail and heavy metal.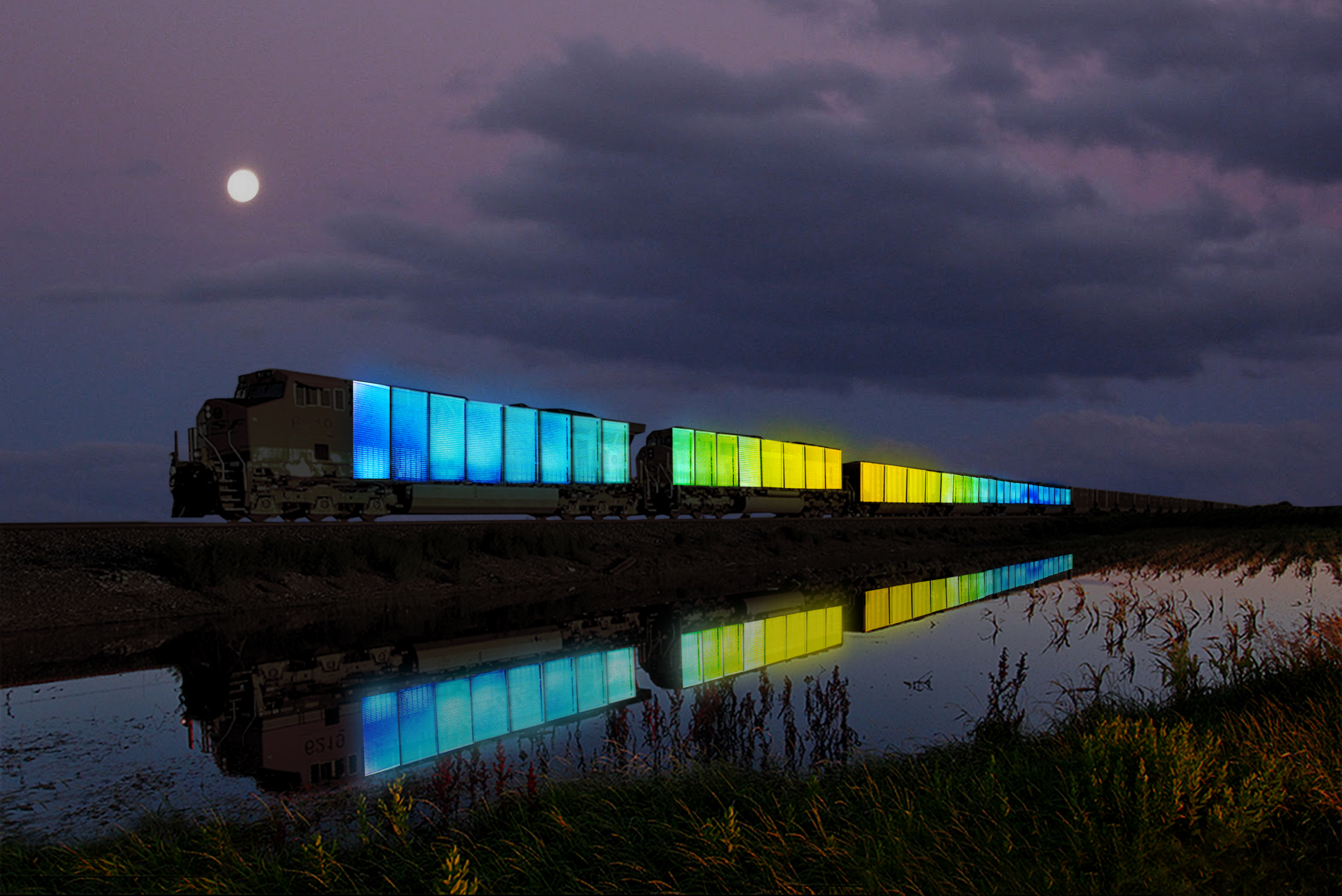 Leaving New York this Sept. 6, the all-the-bells-and-whistles train will be "filled with artists, musicians, chefs, and seemingly everyone in between."
Isabel Wilkinson, writing this August 30 in Newsweek, describes the rolling and rocking extravaganza as a "circus of players (that) will collaborate on site-specific performances at each of nine stops along the way."
While I couldn't find Tillicum, nor Lakewood, WA listed in the 'go-west' itinerary, there's hope.
I mean who wouldn't want to be entertained by a train that has been "retrofitted with LED lights that change color as the train speeds up or slows down"?
Since Aitken says his flashing-neon light show will "stop spontaneously and perform for anyone who might just happen to be present," then certainly we here in Tillicum and neighborhoods to the north and south fit the "just happen to be present" criteria since it's along the life-congested track that as businesses, property owners, and residents we live and work after all.
Who else but Aitken – certainly not Amtrak – would come up with something as creative as this?  The staircase in Aitken's own house, for example, is rigged to a sound system where "each step triggers a different musical note so that when you run up the stairs, the house reverberates like the pipes of a church organ."
Fred Astaire comes to mind.
But even if we won't be shelling out $25 for tickets or dancing along the tracks to the music of "Cat Power" and "The Savages" (the latter's promo hardly suitable for this family newspaper) since the western-most stop – for now – appears to be Oakland, CA, still the idea of a train equipped with its own light show should be intriguing to cash-strapped Amtrak which hasn't made a profit since it left the station in 1971.
Think of the cost savings, not to mention the made-unnecessary loud and obnoxious wayside horns, of a train that is equipped with its own psychedelic, synchronized and multi-colored Pink Floyd-type in-your-face display, the train's approach announced by 2 Unlimited's "Are You Ready for This?"
Let's take this up at the next public meeting on the train issue scheduled for September 4th, 6:30 p.m. at City Hall, and get this show on the road.