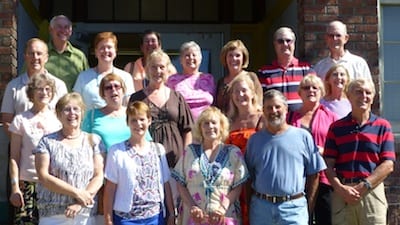 Where were you in 1963?
A group of former Steilacoom school students gathered this past weekend to remember the 50th anniversary of their graduation—from Steilacoom School District—in what was the first graduation since the former Steilacoom School (1892-1962) was renamed Pioneer Middle School that year.
Randi Slatten of Steilacoom, one of the 40 students who'd been in that long-ago class, said her former classmates planned to gather Saturday night at the TopSide Quarter Deck, tour the old school, pose for a 2013 Class photo, attend the Salmon Bake on Sunday, and do a lot of reminiscing with Lorraine Nichols—who was a school cook then—and one of their former teachers, Mr. Holzapfle.
What a great way to celebrate those golden years.
For other former grads of this historic school district, (No. 1 in the county) copies of Steilacoom Historical School District No. 1: 150 years of educating Steilacoom Students is available from Carol N. Stout for $35 per book. Phone Carol at 582-5838 to order a copy of this school district history.