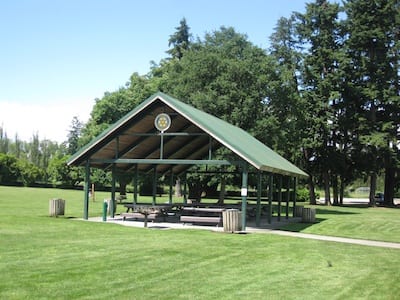 By Nancy Covert
Baked beans, potato salad, hot dogs, apple pie, etc. When somebody says: "picnic" what do you like to eat?
Lakewood Historical Society is hosting a POTLUCK PICNIC, at 6 p. m. on Tuesday, June 18 at Fort Steilacoom Park's picnic shelter (near the Castle Playground area) for an opportunity for LHS Members to enjoy one of the area's most scenic spots while enjoying an eclectic potluck feast and learning more about the history of this sylvan area.
Members are encouraged to bring a special "dish," utensils and plates.
The program will incorporate good food, park history, and an opportunity to learn more about upcoming programs such as the Museum's next big event.
See you at the Park!