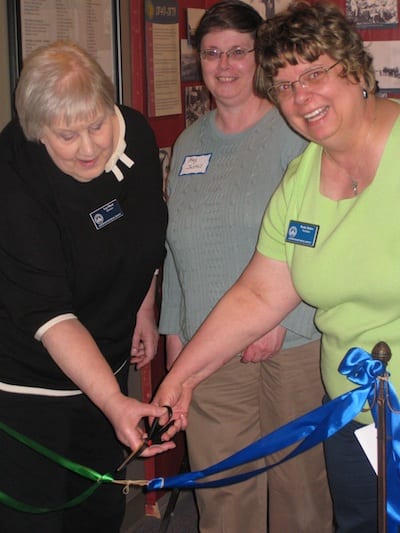 Lakewood Historical Society officially opened its newest exhibit on April 6. Cutting the ribbon are (from left) Board Member Lee Olson, Meg Justus and LHS president Becky Huber.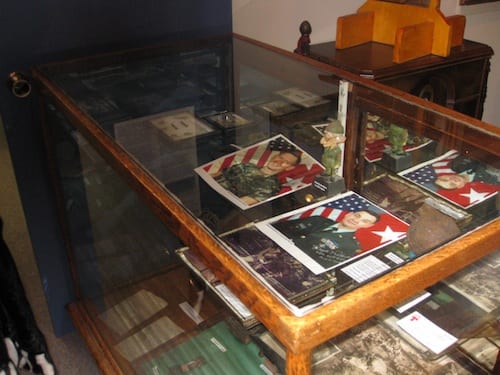 The current display, prepared by Justus, features the histories of two early Lakewood Shopping Centers: The Lakewood Colonial Center (1937), and the Villa Plaza (1957).
These two shopping centers also will be featured at LHS's April 16 meeting, at 7 p.m. at St. Mary's Church, 10630 Gravelly Lake Drive. Please visit Lakewood's Museum in the Colonial Center to learn more about Lakewood's History.