Story & Photo – Joseph Boyle
Early this week I was wandering around Graham – Kapowsin High School.  I do that because I have a wandering-around job.
When I enter any of our schools in Pierce County, I always keep a sharp eye open for what our dedicated educators display in the way of principles to live by.  Our teachers and school staff are always trying to help our young people become successful in their lives.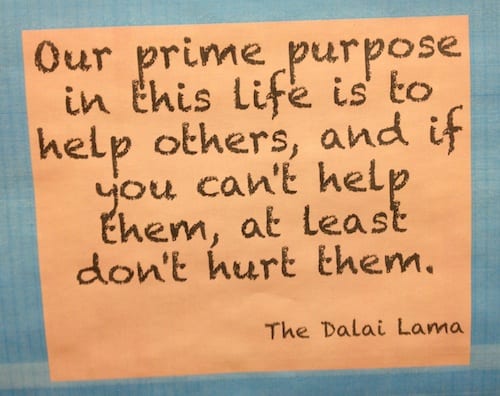 So, check out my photo of a poster displayed in the principal's office.
This is an excellent idea on how all of us could choose to live out our lives.
If you like it, please share it with others.