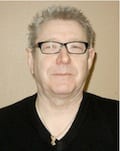 UNIVERSITY PLACE, Wash. — Michael Johnson, RN has been appointed to the position of Director of Nursing at University Place Care Center (UPCC). Mr. Johnson has nearly 15 years of experience serving as a Director of Nursing in skilled nursing and rehabilitation settings. He earned his Registered Nurse credentials in 1989.
According to UPCC Administrator Chris Miller, "The health care environment is at a critical juncture nationally, regionally and locally.  Nursing homes/rehabilitation centers are being asked to serve more clinically complex patients and collaborate with hospitals and other providers to manage patient care quality, costs and satisfaction.  Michael's experience, skills and knowledge will enhance our team's efforts in each of these areas."
The primary responsibility of a Director of Nursing in a nursing home is to ensure the provision of quality nursing care 24-hours a day in accordance with Federal, State and Local standards and regulations.