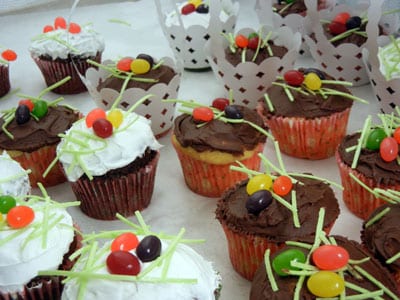 Pop in and make a purchase at the Bake Sale on April 21, from 10-3, at Bridgeport Place, 5250 Bridgeport Way West.  It's a fundraiser for the Susan G. Komen 3-Day for the Cure.  There will be all sorts of goodies to choose from. Every dime and dollar that comes in from the Bake Sale will go directly to the foundation.   No strings attached, just drop in, select some yummy home-baked goodies, and be on your way.
We all know someone who either has or has had breast cancer, perhaps even among our own family members.  But breast cancer is no match for the concerted efforts of volunteers participating in the Susan G. Komen 3-Day for the Cure walk.  Leslie Jo Thompson will represent Bridgeport Place in the walk.  Each volunteer who participates must raise a minimum of $2,300 to donate to the foundation.   Leslie Jo has already raised more than $900 toward her goal; the Bake Sale is just one of the ways to support the cause.
Here is a link to why Leslie Jo decided to become involved in the fundraising this year. You can also donate right from her page (look for the bright pink section above the goal thermometer on the left side of the web page) and click there to donate online.
The Seattle-Tacoma area 3 Day walk take place September 16-18.  Between now and then Bridgeport Place will be participating in other community events such as the Junk in Your Trunk sale in conjunction with the UP Senior Center with 50% of the money raised by Bridgeport Place to go to the operation of the UP Senior Center, and the other 50% to the Susan G. Komen 3-Day for the Cure.
Questions?  Call Leslie Jo at 253.565.1960.